Latest Obituaries for Halton
FOSTER, Peter Frederick - (February 23, 1927 - May 6, 2019)
Peter was born in the small farming village of Alkborough in Lincolnshire, United Kingdom and grew up during World War II.
In his late teens he and his sister, Molly, moved to the Isle of Man where they worked to develop three neglected farms into one well run farm.
Peter moved to Canada and worked for many years at Shell Canada until his retirement in 1985. Peter married Jean in 1986 where they enjoyed their life in Oakville.
Details

Category:

Halton
BENNETT, James Elliot - (May 16, 1999 – May 5, 2019) - Passed away unexpectedly on Sunday May 5, 2019, just shy of his 20th birthday.
Loving son of Jack Bennett and Diane Bennett (Barry Aitchison).
Cherished brother of Thomas Bennett (Kelsey Loft), and step brother of Christopher and Stephen Aitchison.
Dear grandson of Jean Crockwell, the late Jack Bennett (Suzanne Howard), and the late Bazil and Beatrice Liczyk. Loving nephew of Janie Bennett, Ed Liczyk (Wendy), Allan Liczyk, and Linda Budd (Bob).
Details

Category:

Halton
TRAVIS, Sandra Elizabeth - Passed away peacefully on Sunday, May 5th, 2019 at the age of 74.
Beloved wife of the late John (2007).
Survived by her mother Jean Gallagher and her Aunt Eleanor Lascelles. Loving mother of Ann and her husband Steve Rhone, and her son Paul and his wife Denise.
Details

Category:

Halton
LAL, Ishwar - It is with immense sadness that we share the passing of Ishwar Lal, 84, of Lindsay, Ontario. He passed away peacefully in his sleep on Sunday, May 5th, 2019 surrounded by his immediate family.
Beloved husband of Veena Lal. Loving father of Prashant Lal of Oakville (Reema Duggal), and Linda Reena Ghai of Toronto (Vipon Ghai).
Proud and devoted grandfather of (Vikram Lal, Hari Lal, Orissa Ghai, and Keval Ghai).
Details

Category:

Halton
McRAE, Arlene (nee Thorne) - It is with great sadness and heavy hearts that the family announces the passing of our beloved wife, mother and nana, Arlene McRae (nee Thorne) after a long battle with illness on Sunday, May 5th, 2019 at the age of 72 years.
Arlene will be lovingly remembered by her husband of 30 years, Gord and her children, Allan (John), Joanne (Dave) and step-children Erin (Al), Nicole and son-in-law Doug.
Details

Category:

Halton
TOMLINSON, Madge - Peacefully, on Sunday May 5th, 2019 at the Bennett Health Care Centre, Georgetown. Madge, in her 86th year.
Wife of the late George Tomlinson (1999).
Loving mother of Greg (Kathy). Dear sister of Lorna and Earl. Predeceased by her brothers Roy and Don.
Details

Category:

Halton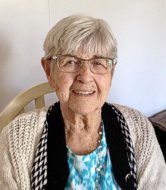 BRADBURY, Margaret Louise (nee Roberts) - Passed away at the age of 93 years on May 5, 2019.
Margaret was predeceased by her husband Roy, son Craig Anthony and brother Peter Roberts.
She is survived by her four children Alison, Robert (Cheryl), Elaine (Mark), and Lisa (Craig) and her beloved grandchildren Natashia, Shane, Brittany, Laura, Kevin (Meagan), William (Carly), Kelly and Hayley and great-granddaughter Scarlett Rae.
Details

Category:

Halton
FLETCHER, Margaret - Margaret Fletcher passed away peacefully on Sunday, May 5th, 2019 at Hospice Wellington, Guelph, in her 82nd year.
Margaret was the beloved wife of the late George Fletcher (2018) for 54 years and was the dear mother of Shirley Dean (her husband Robert) and Robert Fletcher (his wife Cheryl).
She will be dearly missed by her grandchildren Jennifer Dean and Jessica Fletcher. Margaret was predeceased by her parents Harold and Ella McMillan and her brother Ross McMillan.
Details

Category:

Halton
NORWOOD, Jaxen L.W. - It is with the deepest sadness that we announce the unexpected passing of Jaxen L. W. Norwood on Saturday, May 4th, 2019.
Jaxen was born in Burlington, ON on March 6, 2002. He was passionate about snowboarding, our family cottage, wakeboarding and his time spent at Muskoka Woods summer camp. He was a very kind and beautiful boy.
Beloved and wonderful son of Graham and Lori Norwood and treasured brother of Breton Norwood.
Grandson to Blair and Sharon Doman. Predeceased by grandparents Ken and Ann Norwood. Nephew to Carole & Mark Olkowski, Heather and Gus Gianakakis, Heather and Glen Wilson, Vanessa and Mike Lithgow.
Details

Category:

Halton
TIMMERMAN, Bruce Jaring - (March 16, 1936 – May 4, 2019) - After a brave struggle with cancer, Bruce's life ended peacefully, surrounded by his family at home.
Predeceased by his parents, Jaring and Bessie Timmerman, and his beloved daughter Marcia Lynn, Bruce is survived by his loving wife Sharon, daughter Kari Bullock (Ron), grandchildren Chad (Chelsea), Blair and Ashley, great-grandchildren Cory and Paisley; son Derek Timmerman (Meghan), grandson Finley; daughter Erica Timmerman; brother Don Timmerman; sister Donna Klassen, and their families.
Details

Category:

Halton
McKINNON, Stuart Malcolm - On May 4, 2019 at the Perley and Rideau Veterans' Health Centre in Ottawa, Ontario, Stuart passed peacefully surrounded by the love and gratitude of his family.
His family's grief is deep at the loss of this gentle, honourable and profoundly decent man who provided such love and support to his extended family.
Born in a farmhouse before the Great Depression in Wellington County in rural southwestern Ontario, Stuart's life spanned almost a century that has been punctuated by social and economic change on an almost unimaginable scale. From learning to drive a Model T Ford to regularly consulting his smart phone, he witnessed so much in a long life punctuated by much joy and some sorrow.
Stuart leaves his daughters, Karen McKinnon (Grant) and Connie Rosebush (Chad), two granddaughters, Avery and Stella and a grandson, Rhys.
Details

Category:

Halton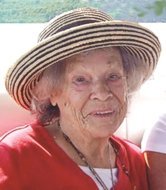 TURNER, Paula Agnes (nee Donahue) - (Aug. 6, 1921 - May 4, 2019) - Paula passed peacefully, surrounded by her loving family just shy of her 98th birthday.
She was born in Devon (now part of Fredericton, N.B.), the youngest of, and predeceased by, a family of six: Mary MacGregor, Helen "Honey" Donahue, Monica Donahue, Patricia Libby and Brian Donahue.
She graduated from Fredericton Normal School and worked in a one-room school house for a year before heading to Ontario.
Details

Category:

Halton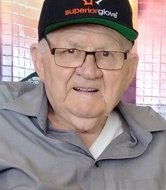 GENG, Frank - (December 1, 1927 – May 4, 2019) - Peacefully passed away on Saturday, May 4, 2019 with his family by his side, at the Brampton Civic Hospital, at the age of 91 years.
He will be sadly missed by his beloved wife of 61 years, Vilma.
Loving father of Joe (Julie) and Tony (Anne). Proud Grandfather to Xavier, Sebastien, Charlotte, Lydia and Philip.
Details

Category:

Halton
HAN, Karp-Soon - Karp-Soon Han passed away peacefully in Mississauga, Ontario on May 3, 2019.
She was born in Daegu, South Korea on February 3, 1935. Karp-Soon was the 4th of 6 children to parents, Yong-Sub Kim (a KyungJu District Judge) and Su-Bok Shin. She was raised on an apple farm, and also enjoyed tending to goats and chickens.
She married Sang-Bock Han in November of 1957 and immigrated to Canada in June of 1972.
Details

Category:

Halton
GIBBONS, Jacqueline 'Jake' - It is with great sadness that we announce the passing of Jacqueline "Jake" on Friday, May 3, 2019 in Oakville, at the age of 80.
Predeceased by her loving husband William.
Beloved mother of Vicki, Brenda (Bruce), Brian, Paul, Karen (Greg), and Billy (Trish). Cherished grandmother of Damien (Daly), Brooke (Josh), Amber and Jayme and great grandmother to Keegan, Rory and Harper.
Details

Category:

Halton
SOMERVILLE, James Kenneth 'Ken' - It is with mixed emotions of sadness and joy we celebrate the life of Ken (62), who passed into the next world on Friday, May 3rd, 2019, surrounded with love by his devoted wife Brenda, loyal daughter Brittany and cherished son Scott.
Survived by his twin brother Dr. Keith Somerville (Marilyn), sister Sherry Finley (Bill), brother Donald (deceased) Linda, nieces, nephews and son Kyle. Proud Poppa to Christopher, Abbi, Abel & Lyla.
Details

Category:

Halton
PROTOPAPAS, Nicholas 'Nick' - Suddenly on Friday May 3, 2019 at the Georgetown Hospital. Nick, in his 73rd year.
Beloved husband of Zoe for 51 years.
Loving father of Manny (Anastasia), Irene (Ron) and Stavros Dino (Irene). Loved Papou of Nicholas, Konstantinos, Liam Vasilios, Georgia Zoe, Nicholas and Konstantinos.
Dear brother of Gus and Bill (Roxanne). Predeceased by his sister Maria.
Details

Category:

Halton
KERELUK, Nicholas 'Nick' - Peacefully, on May 2, 2019, in his 95th year, Nick left us to be reunited with the love of his life, Clara (2010).
He is survived by his beloved daughter Arleen and her husband Doug, brother Alex and his wife Mary, and several nieces and nephews.
He was predeceased by his sister Mary and her husband Nick Gordon.
Details

Category:

Halton
PIERCE, Jack - (February 17, 1925 to May 2, 2019) -
Peacefully, at the Chartwell Brant Centre, Jack ended his earthly journey.
Predeceased by his wife, Mildred, brothers George, Stewart and Roy, sisters Sadie and Anne, son-in-law Fred Bell, sisters-in law Corrie Pierce and Susan Pierce, and great grandson Devin.
Survived by his sister Lettie and children Tom (Jeanette), Mary Alice (John), Glenn, Dan, Lois, Ron (Beverley), Roy, Greg, Bernie (Cathy), Sharon and Wayne.
Details

Category:

Halton