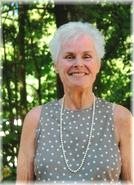 McKERRACHER, Dale Elizabeth - (June 26, 1952 - October 2, 2016) - Dale passed away peacefully on October 2, 2016, after a brief illness.
Dale leaves behind a grieving family including siblings, Donald McKerracher (Dawn), Sandra McKerracher (Mark Sylvah), Lynne Beaudet (David), Mark Miller (Cathy), Bruce Miller (Gwen) and Rob Miller (Linda) and their families.
She is also survived by cousins, Bev Cameron (Jim), Brian MacDougall, Bruce MacDougall (Mary), Rodney Dobson (Lorraine) and her Uncle Ken McKerracher (Pat) and their families in Calgary, AB and the Los Angeles, Cal. area.
Dale was definitely a charter member of the "Friends for Life" club. She was blessed with many good friends that she had known and grown with since High School and before. These friends were a very important part of her life. She particularly loved the trips that she planned and enjoyed with her friends.
Dale was a most loyal and generous sister, cousin, aunt, niece and friend who was always thinking of others and ready and willing to help when she could. Although Dale was taken from us far too soon, we can now rest assured that she is being protected by the wings of those loved ones who went before her, and she will now be forever soaring with her dear friend Neal.
We would like to thank Dr. Nisker, Dr. Amaladoss, the nurses and staff of 5 South at Joseph Brant Hospital for their kind care and concern for Dale.
Visitation for Dale will be held on Tuesday, October 11th at the Dodsworth & Brown funeral home, Burlington chapel beginning at 12 noon until time of service at 1 pm. Interment to follow. There will be a reception at Emma's Back Porch (the Lodge Room) starting at 4:00 where friends can share stories of Dale.
Rest in Peace Dale. We will always love you.
{fastsocialshare}