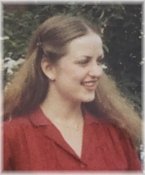 SHAVER, Sherrill Arlene - (June 26, 1956 - July 11, 2017) - Died peacefully in Cambridge, Ontario.
Arlene is survived by her two children, Adriane Grace (Kris Holtom) of Cambridge and Riley Arnold of Deep River.
She was predeceased in March by her husband of 35 years, Michael Zeller.
She is also survived by her mother, Sherrill, her sister Andrea (Benoit Long), her brothers Wesley and Rev. Brock Shaver, nephews Peter, Adam and Etienne, and nieces Kelly, Katie and Genevieve, and her great-niece Raina.
Arlene was born in Wiarton, Ontario, the first child of Rev. Bill and Sherrill (Tuggey) Shaver. She graduated from Victoria College, University of Toronto, in 1979 with a degree in English literature. She had a lifelong love of music. She met and married Michael shortly thereafter and moved with him first to Kingston and then to northern Ontario, where she raised their two children and he pursued a career as a nuclear physicist at AECL in Chalk River.
The funeral will take place at 11:00 am on Saturday, July 15th at Bay Gardens Funeral Chapel, 947 Rymal Road East in Hamilton with visitation beginning at 10:00 am and a reception following the service.
Interment will take place at 2:00 pm at Bethesda United Church Cemetery, 542 Garner Road in Ancaster. Michael's ashes will be interred at the same time.
Donations in memory of Arlene can be made to the Hemo Dialysis Unit at Victoria Hospital in Renfrew, Ontario.
{fastsocialshare}