BRUYN, Reginald Douglas - Surrounded by his loving family at the Stedman Community Hospice, Brantford on Sunday, April 2, 2017. Reg formally of Waterford, died in his 64th year.
Loving husband of Brenda. Loving Dad to Matthew (Amanda), Melissa McKay (Jon), Mark & Meghan. Beloved Papa to Jett & William.
Survived by his sister Eleanor Nyp (the late Al) and brothers Domi (Karen), George (Maria) and Ron (Sue). Also survived by nieces and nephews.
Details
WHITE, Thomas - Passed away peacefully on Sunday, April 2nd, 2017 in his 69th year.
Loving father of Tom White (Stacee Lickers). Dear brother of Terry (Lynne), Gary (Maddie), Robert, Jonathan and predeceased by Michael White.
Tom will be fondly remembered by his nieces, nephews and friends.
A heartfelt thank you to Brierwood Gardens Staff, Critical Care Unit and to the ER nurses and doctors at the Brantford General Hospital for their outstanding care and compassion.
Details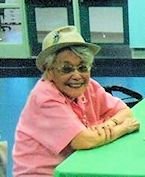 HEDGES, Beverly Ann Doreen - Passed away surrounded by her family on April 2, 2017, in her 76th year.
Mother of Joe (Jennifer), grandmother of Stacey (Aaron) Campanella and Jesse.
Details
MARRAS, Maria (nee Rillo) - In her 83rd year passed away peacefully at home surrounded by family.
Beloved daughter of the late Giambattista and Maria Benedetta Rillo of Italy.
Beloved wife of Cosimo. Beloved mother of Remo, Italo, Bruno. A special mother to Becky. Cherished Nonna to Michael, Jaimie, Tessa, Sofia, Thomas.
Beloved sister and sister-in-law to Lina Cardilicchia (Carlo), Saverio Rillo (Lina), Eva Mugheddu (Basilio) and Edda (the late and Quirino Rainone), Emma ( the late Piero Cossu), Vittorio (Lina Iannella) and the late Annunziata and Aquilino Fasulo, all of Italy. Very sadly missed by all.
Details
KONDOR, Elizabeth - Betty passed away peacefully on Saturday, April 1, 2017, in her 98th year at the Clarion Nursing Home, in Stoney Creek.
Born in Hungary, she came to Canada as a child and moved to Welland. After finding and marrying her soulmate, Betty moved to Tillsonburg where she and Frank bought a tobacco farm. They eventually sold the farm and put down roots in Brantford, Ontario.
Details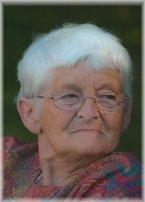 STREUN, Henrica Johanna 'Rita' (nee Verhees) - (May 4, 1928 - April 1, 2017) - Born May 4, 1928 in Aalst in the Netherlands, born premature at a time when "premees" were not expected to live.
She began her fight that day and had never stopped, not in the sense of a physical fight but on several fronts throughout her life.
The eldest of five children "Rita" grew up during WWII in a time of scarcity when food and heating supplies were scarce. She would sometimes wait in line for 2 to 3 hours to get a single egg for her ailing father. This time taught her to be careful with what see had and never to waste. She became very adept at sewing and knitting to make the best use of what they had. She made clothing and shirts, pants and socks go the extra mile.
Details
Read more: STREUN, Henrica Johanna 'Rita' (Verhees) Streun Obituary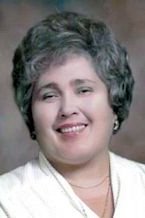 SADIWSKYJ, Anna - Passed away peacefully at St. Joseph's Hospital on Saturday, April 1, 2017 in her 87th year.
Beloved wife of Bohdan for 65 years. Loving mother of Oksana (Robert), Oleh (Wendy), and Markiyana. Cherished and proud Baba of Marc, Alyssa, Matthew, and Katie.
Survived by her brother Wasyl, and cousins Hanusia, Luba, Nadia, Mychajlo, and Myron. Predeceased by her mother Teodozia (1978), mother-in-law Olena (1969), sisters-in-law Halyna (1995), and Eva (2017), and her grandson Alexander (1988).
Special thank you to the staff at St. Joseph's Hospital I.C.U for their care and support.
Details
PARKER, Marvin 'Wayne' - Peacefully at home on Saturday April 1, 2017 at the age of 71 years.
Beloved husband of Teresa. Loving father of Jeffery, Billy, Diane, and the late Wayne.
Dear grandpa of Krystara, Jeremy, Jaden, Jerrid, Tyler, Katlyn, Nicole, and Travis. Loving step-father of Jason, and Jeremy.
Details