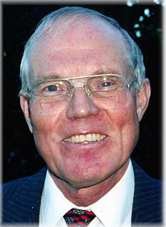 UHRSTROM, Karl Gunnar - July 29, 1940 - February 6, 2018 - It is with great sadness we say goodbye to God's faithful servant Karl Gunnar Uhrstrom.
He will be greatly missed and fondly remembered by his precious wife of 33 years, Miriam Uhrstrom of Belleville, his two brothers, Bengt Uhrstrom and Bosse Uhrstrom and their families of Stockholm Sweden, and his Canadian family, Miriam's brother and sisters and their families.
He will always be remembered and cherished by the indigenous peoples of Bolivia in Vacas region of the Andes mountains for the visionary and sacrificial love he showed them by establishing the Bolivian Water Project, bringing clean water wells to every single family of 13 villages high in the Andes mountains, saving countless lives and giving them hope for their children to survive.
Karl was a man of faith, courage, vision and determination with an amazing sense of adventure, justice and compassion for everyone, especially those who needed a fresh start in life and hope for their future. He was generous and kind, with an inner strength and amazing resiliency.
He lived many years with the debilitating muscle disease, IBM (Inclusion Body Myosyitis) which in the end put him in bed and took away his freedom of movement. But he was never defeated.
Karl has made a great impact on many peoples' lives as a friend, pastor, missionary, neighbour, husband, brother and brother-in-law. He is now safe in the arms of Jesus, rejoicing in the many blessings that God bestowed on him and the amazing love that God showed in giving Karl all of his hearts desires.
Friends are invited to call at the Steele Funeral Home, Belleville on Friday evening from 5:00 to 8:00 p.m. The Funeral Service will be held at Victoria Avenue Baptist Church, 94 Victoria Avenue on Saturday, February 10, 2018 at 2:00 p.m. with visitation at the Church from 12:30 until 1:30. Cremation to follow.
If desired, Memorial Donations to Victoria Avenue Baptist Church for the Bolivia Water Project or to Hospice Quinte would be appreciated.
{fastsocialshare}