We Regret to Announce That We Have Had to Discontinue
NiagaraObituaries.com.
For years, we have posted regional death notices as a free public service, while taking on the complete cost of publishing ourselves. We can no longer do so.

Without participating Funeral Centres, Cemeteries, Monument Suppliers and Local Businesses advertising with us, we can no longer run this website at a financial deficit.

We have received dozens of emails by folks upset at the discontinuation of our daily updates, and we apologize. We also love this site, and considered it a great service to the public by accumulating and listing all Regional Obituaries in one spot.

Also, we appreciate the privacy to not contact the families of friends for funeral arrangements who may be shortly passing, as well as, friends not having to frequently check all local funeral centre websites for service information.

Sponsors are welcome to participate and support NiagaraObituaries.com by advertising (i.e., local funeral centres, cemeteries, monument suppliers or local businesses, ...we would also include your Banners and Direct Links to your websites) – please contact us !

Participating Funeral Centres will be prominently Featured; within their Region, and within the Obituary Notices, including Links redirecting viewers to your Websites.
We are continuing to publish notices to DurhamObituraies.com … and also for now, TorontoObituaries.com and HaltonObituaries.com

Thank you for visiting our website.

We plan to have the 9 other Regional Websites back on-line soon!

Sincerely,

NiagaraObituaries.com
Niagara Region - Funeral & AfterLife Services
Cremation, Cemeteries, Monuments, Florists, Estate Care
Listing Info for Above, Click Here
_______________________________________________________________


REIMER, Jacob – At the St. Catharines General Hospital on Tuesday October 17, 2017, Jacob Reimer of Virgil, aged 92 years.
Beloved husband of Justine and dear father of Hannelore (Lorie deceased), Henry Janzen, Wally (Kathryn deceased) Reimer, Trudi (Peter) Heidebrecht, and Art Reimer.
Loving grandfather of Ken, Tim, Chris; Rick, Monica; Beth and Izaak. Also survived by 13 great grandchildren.
Details

Category:

Niagara
McINTEE, Eleanor Joyce (nee Pauls) - (1946 – 2017) - On October 17, 2017, after a long brave battle with cancer.
Loving wife of Dan for 46 wonderful years. Dear mother of Rachael (Scott Miller) of California, Susan Neely of Stirling and Kirk (April) of Thessalon. Also survived 9 Grandchildren and 1 great grandchild.
Dear sister of Ron (Rita) Pauls, Carol (Tim) Cook, Marlene (Bud) Ashby, Bernice (Paul) Lickman. Will be greatly missed by many nieces, nephews and friends. Predeceased by parents Dan & Clara Pauls.
Details

Category:

Niagara
KUHL, Arno Herbert - "Do not let your hearts be troubled. You believe in God; believe also in me. 2 My Father's house has many rooms; if that were not so, would I have told you that I am going there to prepare a place for you? 3 And if I go and prepare a place for you, I will come back and take you to be with me that you also may be where I am. – John 4: 1-3.

At the St. Catharines General Hospital on Tuesday October 17, 2017, Arno Kuhl, aged 87 years.
Beloved husband of Ilse and dear father of RoseMarie (John) Jaeckel, Rainer (Juanita) Kuhl, Michael (Susie) Kuhl, Mark (Lucia) Kuhl. Loving grandfather of Tabea, Niel: Leah, Jordan; Lucas, Simon and great grandfather of Levi, Ezra, Sapphire, Zeraphine and Kolton.
Brother of Guenther and Astrid. Predeceased by parents Richard & Lilli Kuhl and a younger brother Dieter.
Details

Category:

Niagara
MIKLOSIK, John Jr. - Age 87, a long term resident of Port Colborne and a recent resident of Portal Village, went home October 17th, 2017 to be with his father and mother John and Zuzanna, brother Andrew and sister-in-law Judy.
Born on May 4th, 1930 he attended DeWitt Carter Public School and Port Colborne High School and graduated in 1949. He then attended the American Television Institute in Chicago. He immediately joined the Canadian Broadcasting Corporation in Toronto as a technical engineer, in the burgeoning new technology of television supervising about 100 Engineers and technicians.
He retired after 35 years of living in Toronto and returned to Port Colborne. Exhibiting his love of Port Colborne he donated the family homestead to Habitat for Humanity.
Details

Category:

Niagara
BUCK, Brody Dalton Darrel - Age 25, died suddenly on Monday, October 16, 2017.
Brody was born Dec. 11, 1991, in St. Catharines and was a lifelong area resident. He worked as a roofer with various companies over the years. He took pride in his work and was developing his own company.
Brody was blessed with a great sense of humour, he loved family gatherings and was an exceptional friend who was always there with a listening ear and a warm heart.
Brody took pride in being a mentor to his younger brother Jake.
Details

Category:

Niagara
SKED, Gladys May (nee Howe) - Peacefully on Monday, October 16, 2017 at Chateau Gardens in Niagara-On-The-Lake at 96 years of age.
Gladys immigrated to Canada from the UK in 1967.
She was the Mum of David Alexander Sked and Sheila Anne Shaw-Sked. Nana of Sarah, Sharon, Benjamin, Simone, Rosheen and Richard; Grandma of Nova, Portia, Luke, Pippa, Dan and Seren.
Details

Category:

Niagara
DeBONIS, Ines - Passed away at the Welland Hospital on Monday, October 16, 2017, at 83 years of age.
Loving daughter of the late Michele and Carmela DeBonis. Dear sister of Gilda DeBonis and Lucy Orlando (the late Mario).
Cherished aunt to Michele Orlando (Tonia) and Maria Orlando (Tim Kares). Great aunt of Paul Orlando and Krista MacLean (Ryan), and great-great aunt of Luca and Remington MacLean. Also survived by her beloved Holly.
Ines began a teaching career in 1954 at the former First Street School and later taught at Plymouth School, followed by the former Fonthill Public School. In 1989, she retired after 35 years of distinguished service.
Details

Category:

Niagara
REED, Thomas Clayton 'Tom' - Passed away on October 16, 2017 at age 71 with his family by his side.
Beloved son of the late Bill and Ida, devoted husband for 47 years to Diane Reed. Loving father to Jason Reed (Kim) and Adam Reed (Kimberly). Amazing grandfather to Elise and Bridget.
Tom worked for General Motors most of his life but enjoyed an early retirement.
Details

Category:

Niagara
LOGGIE, Allan - Passed away peacefully on Sunday, October 15, 2017 at Edgewater Gardens Long Term Care Centre, Dunnville in his 94th year.
Loving husband of Patricia (nee Ballard) Loggie for over 60 years. Dear father of Jim (Clare) Loggie, and Elizabeth Loggie. Cherished grandfather of Matt and Della.
Details

Category:

Niagara
CAMPBELL, Hélène Berthe (Alvarez) Beloved daughter, sister, mother, and grandmother passed away peacefully surrounded by her loved ones, October 3, 2017 in Calgary, Alberta at the age of 61.
Survived by her children Robert Campbell (Karen D'Cruz), Georgina Steffens (Ryan); grandchildren Anika & Hendrikus Steffens; siblings, German, Denise, George (Lori), Michael Alvarez-Toye (Sandra), Louis, Suzanne (Steve d'Apollonia); nieces and nephews Justin (Lindsey), Jeanine Olivares (Anthony), Damien, Matthew, Michael and Louis.
She was predeceased by her parents, German and Berthe Alvarez.
Hélène was born February 29, 1956, in Québec City, Québec, but later resided in Buffalo, New York, Niagara-on-the-Lake, Ontario and Calgary, Alberta. She was married to Robert James Campbell in 1979 and while they later divorced, they remained friends over the years.
Details

Category:

Niagara
Read more: CAMPBELL, Hélène Berthe (Alvarez) Campbell Obituary
BRADLEY, Madeline - Passed away on Sunday, October 1st, 2017 on her 75th birthday after a long battle with cancer.
Predeceased by husband Jim Bradley and daughter Theresa Sharp. Survived by grandson Blake in Florida.
Maddy was loved and will be missed by her many friends. She was a very kind lady who helped all those whose life she came across. She will especially be missed by the ladies at Avondale 22.
Details

Category:

Niagara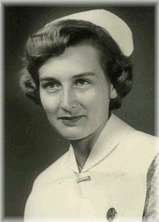 TOD, Kathleen Anne (Kay), RN - Passed away peacefully at the St. Catharines General Hospital, on Sept. 11, surrounded by her family.
Beloved wife of Frank.
Wonderful mother to Susan (Phil) Wilson, Scott (Nancy) Tod, Jeffrey (Audrey) Tod and John (Susan) Tod. Predeceased by her son Bill.
The Best Nana to Matthew and Andrew, Sarah (Nick) and Katie (Robert), Stephen, Jessica and Kristan, Sheldon (Elisa), Adrian (Camelia), Mira and Emily.
Also survived by her sister Helen MacFarlane and brothers Bert (June) Reed and Neville (Lynda) Reed and their families.
Details

Category:

Niagara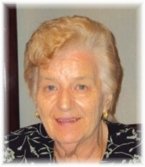 WOJTAS, Jadwiga Mary Wojtas - (1933 - 2017) - Passed away peacefully on Sunday, July 2, 2017 with her loving family by her side.
Beloved wife of 64 years to Zygmunt. Cherished Mother of Charles (Barbara), Valerie (Tony) Merlo and Christopher. Predeceased by her daughter Basia (1985).
Deeply loved Babcia of Robert, Justin (Patricia), Adam, Krystyna, and Christian. Beloved sister of Elizabeth (Joseph) Zabek and sister-in-law of Arlene Konopka. Predeceased by her brother Zenon Konopka, her sister Valerie (Cyril) Bulanda. She will be deeply missed by many nieces and nephews.
Details

Category:

Niagara
CARTER-EDWARDS, Edward 'Ed' - The tenor voice, endless jokes and talks about his POW experiences that were so much a part of Edward Carter-Edwards are now history. In his 94th year, Ed passed away Wednesday, February 22, 2017 at McNally House.
Born in Montreal in 1923, his family moved to Hagersville then Hamilton. Ed joined the RCAF during WWII. When his Halifax bomber was shot down June 1944, he was captured and incarcerated along with 167 other allied airmen in Buchenwald Concentration Camp. After liberation, Ed returned home and married Lois (nee Russell) in 1946 and settled in Ancaster.
Ed's voice could be heard in productions of the Hamilton Theatre Company, Harlequin Singers and Church choirs at Ancaster, Hamilton and Smithville.
After retiring from Westinghouse/Camco, Ed and Lois moved to Bala and Bradenton, Florida before settling in Smithville in 1994.
Details

Category:

Niagara
Read more: CARTER-EDWARDS, Edward 'Ed' Carter-Edwards Obituary