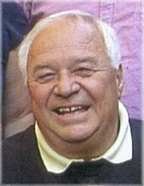 WOJTIUK, Jerry Joseph - At age 71, died suddenly on Tuesday, May 9, 2017, from a heart attack.
Jerry was born in March of 1946 in Weissenthurm, Germany and spent his youth in Levack near Sudbury, Ontario before moving to Toronto in the late 1960s.
Jerry had fond memories working at Coca-Cola and Labatts.
He is survived by his wife Ruth (nee Thornton), daughters Tanya Becker and Tracy Gervais, sisters Irene Szalawagia and Mary Pellerin and brother Walter Wojtiuk.
He was a doting grandfather to Lily and Marissa.
He is preceded in death by his parents Anna (nee Samko) and Paul Wojtiuk.
A Memorial Service will be held on Friday May 12th, 2017, at 1:00p.m. from Weaver Family Funeral Homes, Warkworth, ON.
In lieu of flowers, the family asks that contributions in Memory of Jerry may be made to the Bridge Hospice, 137 Old Hastings Rd, Warkworth.
{fastsocialshare}