We Regret to Announce That We Have Had to Discontinue PeterboroughObituaries.com.
For years, we have posted regional death notices as a free public service, while taking on the complete cost of publishing ourselves. We can no longer do so.

Without participating Funeral Centres, Cemeteries, Monument Suppliers and Local Businesses advertising with us, we can no longer run this website at a financial deficit.

We have received dozens of emails by folks upset at the discontinuation of our daily updates, and we apologize. We also love this site, and considered it a great service to the public by accumulating and listing all Regional Obituaries in one spot.

Also, we appreciate the privacy to not contact the families of friends for funeral arrangements who may be shortly passing, as well as, friends not having to frequently check all local funeral centre websites for service information.

Sponsors are welcome to participate and support PeterboroughObituaries.com by advertising (i.e., local funeral centres, cemeteries, monument suppliers or local businesses, ...we would also include your Banners and Direct Links to your websites) – please contact us for info!

Participating Funeral Centres will be prominently Featured; within their Region, and within the Obituary Notices, including Links redirecting viewers to your Websites.

We are continuing to publish notices to DurhamObituraies.com … and also for now, TorontoObituaries.com and HaltonObituaries.com

Thank you for visiting our website.

We plan to have the 9 other Regional Websites back on-line soon!

Sincerely,

PeterboroughObituaries.com
Peterborough Region - Funeral & AfterLife Services
Cremation, Cemeteries, Monuments, Florists, Estate Care
_____________________________________________________________
SANDERSON, Darryl Charles - Passed away at the P.R.H.C. on Thursday October 12, 2017. Darryl Sanderson in his 69th year.
Beloved father of Mark. Survived by his sister Brier (Bonnie).
Predeceased by his parents Charlie and Stella and brother Barry.
Details

Category:

Peterborough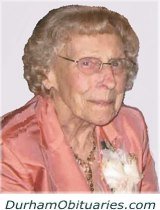 LEMERE, Mabel Elsie "Mamie" - Passed away peacefully at Springdale Country Manor in Peterborough on Tuesday, October 10th, 2017 at the age of 95 years.
Mamie, predeceased by her husband George.
Dear mother of George (Marie) Lemere and Karen (Brian) Kasubeck.
Cherished grandfather of Michael (Jennifer), Robert (Denise), Lindsay (Joseph) and Michael (Kerrie).
Details

Category:

Peterborough
TRAYNOR, William Everett 'Bill' - At PRHC, Peterborough on October 9, 2017, Bill Traynor, in his 86th year.
Husband of Wilma (Young) for 64 years. Proud and loving father of Debra (Keith Kidd) and Gregory (Cathy). Grandfather of Kylene Kidd (Nairn Florence, predeceased), Brad (Casey) Kidd, Cydney Smith, Nicole and Vanessa Traynor. Great-grandfather of Briagh Kidd, Rylan and Kaydence Florence.
Oldest son of Frank and Ruth Traynor, brother of Alberta, Betty and John, all predeceased. Survived by sister Edith, brother-in-law Keith (Marg) Young and family.
Details

Category:

Peterborough
ELLIS, Joyce Alice (Herbert), W.R.N.S. WW II - At Canterbury Gardens, Peterborough, passed away on Friday, September 29, 2017, in her 93rd year.
Beloved wife of the late John Robert Ellis. She was predeceased by her parents Mr. & Mrs. Edward James Herbert of Cirencester, Gloucestershire, England.
Joyce was the youngest of three children, predeceased by her sister Amy (Sid) Mansfield of Cambridge, England, and brother Hugo John (Mary) Herbert of Cirencester, Gloucestershire, England, Mary & Pete Cox of Toronto, and Doris Snook of London.
Details

Category:

Peterborough
McPHAIL, Rachelle Darlene (nee Hunt) - Passed away on September 17th, 2017 after a hard fought battle with cancer at Peterborough Regional Health Hospital.
Beloved wife of the late Jamie McPhail.
Loving mother to Drew (Jody). Cherished grandmother to Sophia. Dear sister to Wayne (Dale), Darrell (Stefani) and Janice.
Details

Category:

Peterborough
Read more: McPHAIL, Rachelle Darlene (Hunt) McPhail - Obituary
LUKINUK, Janis Elaine (nee Calder)- Peacefully, at the Peterborough Regional Health Centre on Friday, September 15th, 2017, in her 49th year.
Beloved wife of Doug. Loving mother of Jacob and Ben.
Cherished daughter of Sharon Calder and Charles Calder (deceased). Dearly missed by brothers Brian and Blair Calder. She will be sadly missed by her mother-in-law Glenda Lukinuk and sisters-in-law Laura Lukinuk and Sandi Hall (Dan) and many nieces and nephews.
Details

Category:

Peterborough

MARTIN, Marguerite (nee Blake) - (January 22, 1939 - September 14, 2017)
Passed away peacefully at Peterborough Regional Health Centre on Thursday, September 14th, 2017, at the age of 78.
Loving wife of Raymond Martin.
Cherished Mom of John Martin, James Martin and Helen Mitchell (Terry). Proud Grandma of Angela Martin (Julian), Stacey Martin, Brian Martin, Patrick Mitchell, Alex Mitchell and Abigail Mitchell.
Details

Category:

Peterborough
CAMPBELL, Dennis Edwin – (Retired Kirkfield Postmaster) - Passed away at Peterborough on Sunday, August 6, 2017.
Dennis was the beloved husband of the late Daphne (Orchard) Campbell.
Loved father of Wendy (Murray) Connelly of Keene, late Gail (Brian) Teel of Aurora, Don (Janice) of Georgetown, Greg (Linda) of Keswick, Kim (Jamey) Hicks of Peterborough and Kirk (Kelly) of Coboconk.
Details

Category:

Peterborough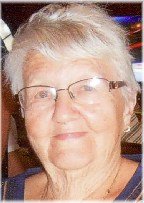 HILL, Shirley Helen - Shirley passed away very suddenly on Sunday, August 6, 2017 at Peterborough Regional Health Centre at the age of 84, with her loving family at her side.
She retired from Eaton's after 35 years of service.
Loving wife of the late Gerald Hill.
Loving mother of Sandra Pitre (Roger), Larry Hill (Anne), and Shelley Hill (Kevin).
Loving grandmother of Alana Robson (Mike), Jeremy Pitre (Laura), Craig Hill (Heather), Kristin de Montbrun (Chris), RogerPitre (Bobbi Jo).
Great-grandmother of Austin and KylieRobson, Benjamin and Kendal Pitre, Alyssa, Tiffany, Tianna Pitre and Kara and Ryan de Montbrun.
Details

Category:

Peterborough

ORR, Peggy Florence Linton - Passed away peacefully at Seasons Clarington Retirement Community on Tuesday, July 25, 2017, in her 95th year.
Beloved sister of the late Eileen, Maureen, and Richard. Loved aunt of the late Dale and Janine.
Lovingly remembered by Kelly Dutrizac and family, Janet Willemsen and family, and the Dearling family. Dear sister-in-law of Anne Orr.
Peggy worked as a secretary for the Peterborough Examiner for 34 years. During her last nine years at the Examiner, she was the secretary to the publisher.
Details

Category:

Peterborough