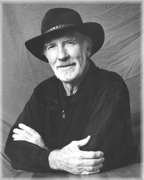 MACKIE, B. Allan Mackie - Renowned log builder, teacher and author, passed away peacefully Thursday, February 2, 2017 at Lakeland Long Term Care, in the company of his daughter, Nadina Mackie Jackson, at the age of 91.
His last years were lightened by many kind helpers, notably Tara Dawn Bickerton, Racil Land, Janice Agbuya and the excellent staff of Lakeland and the West Parry Sound Health Centre.
Remembered around the world for his remarkable building skills and dedicated work in teaching people of all levels how to build their own homes, he insisted that we can all be self-sufficient in some way.
The author of many books, the most recent being The Owner-Built Log House, he also self-produced a video series to further assist in teaching people.
With his former wife, Mary Mackie, he was a founding member of the Canadian Log Builders' Association which became the International Log Builders' Association in 2000 (http://www.logassociation.org/docs/ilba-40-years.pdf).
More can be read about his far-reaching life and work at www.ballanmackie.com.
Donations can be made in his honour http://www.logassociation.org,.
{fastsocialshare}