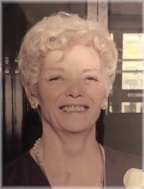 FERGUS, Irene Drennan Wilson (nee McPhillie) - Passed away peacefully in Barrie, surrounded by family at 5:10 pm on Monday, August 7, 2017.
Born in Glasgow in 1942, Irene spent the last 40 years as a Canadian Resident, the bulk of those in Zephyr, Uxbridge Township, but most recently in Barrie.
Irene will be fondly remembered for her love of singing, dancing, gardening, and her overall zest for life.
Irene fought a brave year-long battle against lung Cancer. She will be forever remembered for her courageousness in the face of adversity, and is truly an inspiration to us all.
Irene joins her recently departed husband, Peter (1941-2017) and is survived by her sisters Moira, Frances, and brothers James and Gordon.
A devoted mother of four boys, Irene is survived by her sons Ian, Cameron (Jennifer), Scott (Juliette), and Allan (Suzie).
She will be dearly missed by grand children, Ian Jr (Melanie), Levi, Jill, Kirstie-Jean (passed 1994), Liam, Zane, Callum, Kelton, Lochlan, Ailsa, Eowyn, Leighton and great grandchild, Memphis.
Family and friends are encouraged to reach out regarding a private gathering to be held in Barrie on Sunday, August 13 at 1:00 pm.
{fastsocialshare}