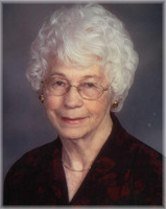 POWER, Clara Alice 'Audrey' - It is with great sadness that we announce the peaceful passing of Audrey Power on Tuesday April 10, 2018 at the age of 91.
Audrey was predeceased by her much loved husband Lorne Power.
Audrey was an incredible mom and will be greatly missed by her two children, Andrew (Amy) and Lori Hutcheson (Bill).
She was a wonderfully loving grandmother to Colleen and Kerry Power, Peter Cote, Alexis Dunlop and Jessi Hodgson who all admired her spirit and strength and dubbed her "The Graminator" for her sheer will to live life on her terms and not let a terminal cancer diagnosis get in her way or rob her of her grace and dignity.
She delighted in her great grandchildren Cole, Brynlee, Rowan, Ivy, Astrid and Abby.
She will also be missed by her many nieces and nephews as well as close family friends.

Her family would like to acknowledge the outstanding care and kindness provided to Audrey by the staff of Millcreek Care Centre, 3 West, over the past 3 years. There are truly Angels among us.

Visitation with the family will take place on Thursday May 3rd at Steckley-Gooderham Funeral Home, Barrie from 2 to 4 pm and 7 to 9 pm. Visitation will be followed by a celebration of life the following day, Friday May 4th , at St. Georges Anglican Church, 9 Granville St., Barrie starting at 2 pm. A private family internment will take place at a later date in Tangier, Nova Scotia.
In lieu of flowers, donations in Audrey's memory may be to the RVH Cancer Care Centre and are greatly appreciated.
{fastsocialshare}