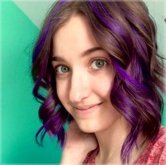 MOHR, Erika Grace - Our smart, beautiful, and talented 18-year-old daughter, Erika Grace Mohr, passed away on April 10, 2018 at Stratford General Hospital.
She leaves behind her parents Jeff and Angie (Leamen) Mohr, her brother Alex Mohr, and grandparents Joan (Smith) and Grant Byers, Mike Mohr, and Judy Leamen.
Also survived by her uncle Darcy Mohr and cousins Chanel Edwards and Jayde Mohr.
Her passion since she was a young girl was animal biology. She was excited to be going to University of Guelph in the fall for Zoology and to begin a career with a natural history museum.
A celebration of her life will be held on Saturday, April 14, 2018 at SAV Eatery + Smokehouse, 75 Wellington St., Stratford from 2-6 p.m.
Memorial donations may be made to Feline Friends Network Stratford.
{fastsocialshare}