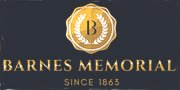 O'CONNOR, Rory -
July 4th, 2019
-
May 12th, 2021
It is with great sadness that we announce the passing of our sweet, strong, and resilient Rory.
Rory Pascal O'Connor passed away peacefully on May 12, 2021 after fighting a 4-month battle with paediatric brain cancer.
Rory was born on July 4, 2019 in Ajax, Ontario and is survived by his loving parents Michael and Pauline O'Connor; grandparents Rochie and Manuel Boncan, Jim and Suzanne O'Connor; his aunts Paula Boncan, Paulina Boncan, Siobhain O'Connor and Connie Sonke; and his cat Niño.
We will always remember Rory for his infectious smile, adventurous soul, amazing dance moves, and caring demeanor.
He had a love for animals of all kinds and was always proud to show his family how many of their sounds he knew or visit his aunts on the farm.
He especially loved watching fish swim and he was even named a Master SCUBA Diver at Ripley's Aquarium which they renamed Rory's Aquarium for the day, just for him.
He also loved singing and dancing and was proud to show off his dance moves - and he was able to enjoy a Disney cruise with his parents pre-pandemic.
Through all of his adventures, all Rory cared about was that his mama and dada were by his side. Rory showed everyone who knew him the true meaning of small but mighty these past few months.
Through three surgeries and several rounds of chemo, he kept a smile on his face and showed no signs of the negative effects that chemo usually brings about. He was able to walk and talk again, wave at everybody he passed by at Sick Kids Hospital, sing praises to the Lord, and make everyone around him laugh.
Most importantly, he got to spend time with the people who loved most for the past few weeks at Emily's House in Toronto and we will be forever grateful for that.
Rory will be remembered and missed more than words can describe and he left an impact on everyone who knew him.
The funeral will be held in a private ceremony on May 16, 2021 at Barnes Memorial Funeral Home in Whitby.
If you would like to attend the livestream, please follow the link.
If you would like to send your condolences to the family in Rory's honour please send flowers to the funeral home (Rory's favourite colours were blue and white).
Messages of condolence and shared memories can be left for the family by visiting barnesmemorialfuneralhome.com .

{fastsocialshare}