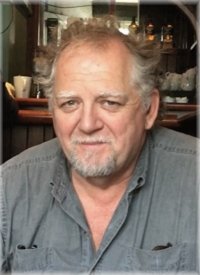 DUFFY, Peter Anthony Duffy – Born in Dublin, Ireland, 17 July 1956
Passed on 9 June 2021, at home (suddenly, unexpectedly, and tragically).
Peter's wife, Mary (née Williams) will be forever holding him in her heart, predeceased by his father (Owen A. Duffy), and sadly missed by his mother, June Duffy, Peter's absence will be felt by many friends, and his brothers and sisters: Owen (Vivian), Caroline (John), June (Dave), Michael (Dee), Sean.
Peter's children will remember his lessons on life, love, work, ethics, and giving: Deirdre (Jay), Ben, Mike (Chantelle), James (Ava), Alex/Megan (Rhys), Liam (Sydney), Niall (supported by Althea).
His many nieces, nephews, and their partners and children: Kevin, Nicole, Christina, Brenden, Michelle, Allison, Connor, Sydney.
His grandchildren: Tristan, Lina, Aodhan, Savannah, Cash, Quinn, Benjamin, Ellanora, Lyanna.
He was the primary carer for his mother-in-law, Janet Williams whom he has been providing support with increasing intensity.
His presence will be missed by his aunts, uncles, cousins both here, in Ireland and in the UK.
Born in the land he always considered his true home, Peter moved to Canada in 1969. He grew up in and around Durham Region, did his Masters Degree in Social Work at York University.
He was a member of the Knights of Columbus, devoted Manchester United fan, he was voted one of the top three marriage counsellors with his practice, Duffy Counselling Services.
He enjoyed golf (he got that elusive Hole in One!!); his past times also including playing guitar, walking his dog, Fionn, adding detail to his carefully crafted train set up in the garage - and most recently, stuck in the house, he'd spend time 'puzzling', although he liked to be busy whenever possible.
He loved camping, it was his solace.
He was a brilliant example what a friend, father, husband, son, cousin, and uncle should be. A decent, kind and loving man who gave "the best hugs". He was devoted to his family, to helping others, to giving his time and energy to others. He was a bright force of goodness in this world. His family was everything to him. his friends an added bonus.
A Funeral Mass will be held at St. John the Evangelist on Wednesday, June 16, 2021 at 2pm.
Attendance is limited.
If you wish to attend from a distance, please visit W.C. TOWN FUNERAL CHAPEL for information on the funeral livestream.
If desired, memorial donations may be made to the St. Vincent de Paul Society.

{fastsocialshare}