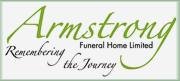 LAPINSKA, Anna - February 7th, 1938 - September 14th, 2021
Passed away suddenly, but peacefully, on Tuesday, September 14, 2021 at her home at the age of 83.
Known to her family as "Ciociulka", Ciocia Anulka lived a full life filled with the love and admiration of family and friends.
Fiercely loyal and protective big sister of Andrew (Rica) Lapinski.
Very special aunt and god mother of Danusia Lapinski (Mischa Loeffler), adored aunt of Bogumila Lapinski Anaya and second mother of Alejandro Anaya. Revered great-aunt "Ciociabulka" of Mati and Mika Loeffler.
Anna was a loving friend and confidante to many, in Canada and around the world.
She lived by the principles of her Catholic faith and was a dedicated parishioner of St. Gertrude's Parish.
She graduated from Ryerson University for Medical Technology and then later completed her BA at UofT.
She spent most of her career working at the Hospital for Sick Kids in Toronto.
She had endless energy and was active every moment of her life, and never complained about being bored or lonely.
Her days were filled with volunteering in the community, taking care of her animals, travelling to visit friends and family, building and nurturing her incredible garden, cooking for others and spending time with friends and family. A child of war, she appreciated every day and filled it to the brim, mostly by serving others.
One of the most significant moments of her life was when as a young girl she found an abandoned newborn baby in the snow.
Saving that child's life and later reuniting with him online after 60 years, learning about his successful career, children and grandchildren, brought her great happiness.
A Private Memorial Mass will take place at St. Gertrude's Parish at 11 a.m. on Saturday, September 18th. As an expression of sympathy, memorial donations may be made to L'Arche Canada or Amnesty International.
Flowers can be sent to St. Gertrude's church.
Online condolences may be left at armstrongfh.ca .

{fastsocialshare}