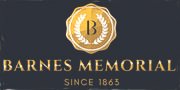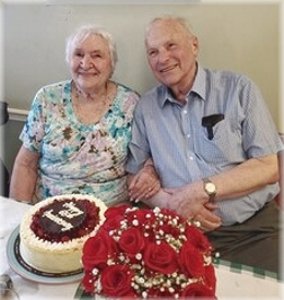 HOLLIDAY, Heber and Winifred Patricia -
HOLLIDAY, Heber James (Jim) - On Tuesday, September 8, 2020, Heber James (Jim) Holliday, loving husband, Dad, Granddad, Uncle and friend, passed away of a heart attack at the age of 92.
He was born near Dorchester on Thames, England on February 6, 1928 and attended school in Wallingford on scholarships.
He immigrated to Canada after marrying his loving wife of 65 years, Winifred (Win) Patricia Holliday (Predeceased March 26, 2020).
Jim was preceded in death by his beloved wife, sister Anne and brother Bert.
He is survived by his daughters Jill and Sheila (Michael Tomasek) and his grandchildren Cody Veal and Sara Veal. He was a long distance and always interested uncle to Colin, Duncan, Mark and Claire.
Jim was a WWII veteran and proudly served in the Royal Navy on the Opossum just before the war ended. He served as a radio mechanic, which he described as the precursor to his interest in computers. He continued his interest in service in the Royal Navy in Canada.
After the war, and while working for the Sun Alliance Insurance Company in England, he was offered an exciting opportunity to work in the Canadian office. That prompted a quick engagement and wedding to the love of his life, Winifred. They immigrated to Canada in 1954 and started a new life in a new country.
Jim was a dedicated employee of Sun Alliance Insurance for 39 years. During that time he forged lifelong friendships. Being able to retire at the age of 59 afforded him many years to do what he enjoyed and he had many interests.
He was often at his computer, using his analytical mind to explore the world of computing, he subscribed to many blogs and news streaming sites. He was always searching out the latest apps and gadgets to make things more efficient around the house such as remote lighting, organizational shortcuts and creating shopping lists.
Jim also had a rarely seen creative side, and loved photography and nature and enjoyed sharing photos and slides of birds, flowers and fungi with family and clubs. He was a passionate birder, those appearing at his home feeder, and most recently in photos and videos shared by family and friends.
Jim also enjoyed offering a helping hand, by volunteering at North York hospital early in his retirement, and for many years later at Lakeridge Health in the dialysis unit. We will miss his quick wit, sharp intellect, and very dry sense of humour. He loved to poke fun, and was always ready with a smile, and a teasing phrase. His way of showing how much he enjoyed your presence.
He was a very private person, so when you were able to hear his stories and memories, it was a very special moment. He was a steady presence and support, always ready for a discussion on life, work, and the world. He will be greatly missed.
A memorial service will be held on September 25th 2021 a 2:00 at BARNES MEMORIAL FUNERAL HOME, Whitby.
Donations in Jim's honour can be made to the Canadian Cancer Society or the Heart and Stroke Foundation of Canada.
Condolences may be shared at barnesmemorialfuneralhome.com .
HOLLIDAY, Winifred Patricia - On Thursday, March 26, 2020, Winifred Patricia Holliday (nee James), loving wife, mother, grandmother and friend to many, passed away of heart complications at the age of 90.
Born in Oxford, England on December 9, 1929, she emigrated to Canada after marrying her loving and surviving husband of 65 years, Jim (Heber James) Holliday.
It was a grand adventure to emigrate to Canada, and one she tackled head on, and with enthusiasm, as she did most things. Win was a treasured friend by many, and was a joy to spend time with, she loved laughter and fun, and was always up for a lively discussion.
Win loved sports – watching sports, especially tennis and English football (soccer in North America).
And she loved playing tennis, for many years in a league in Willowdale, and played field hockey games at a local level in England. She was an avid scrabble player – in person and online, always looking for an able adversary, and chasing the best word count. She loved bird watching - especially herons and would search them out whenever she could.
Win loved the theatre, playing on stage with the Gladiators in Oxford England, and in Canada going to see plays at Stratford, Shaw, and supporting local theatre groups.
She volunteered her caring heart by helping others, mostly to those in hospital.
She was a volunteer at St. John's Rehabilitation Hospital in North York for over 30 years, serving on many roles in the Auxiliary including president on more than one occasion. She also served on the Board at the hospital for a couple of terms.
When she and Jim moved to Whitby in 2000, they volunteered their time at the dialysis unit at the Whitby and Oshawa hospitals for many years. Win was always active in her church community over the years, getting involved in youth groups in England, volunteering at church bazaars and serving on the Altar Guild at her churches in Byron, Willowdale and Whitby.
Win was preceded in death by her brother Cyril and sister June. She is survived by her beloved husband Jim, her brother Michael, her daughters Jill and Sheila (Michael Tomasek) and her two favourite (and only) grandchildren Cody Veal and Sara Veal.
A memorial celebration will be held at BARNES MEMORIAL FUNERAL HOME, Whitby on September 25th 2021 at 2:00.
Donations can be made to St. John's Rehab Hospital or The Sisterhood of St. John the Divine.
Condolences may be shared at barnesmemorialfuneralhome.com .