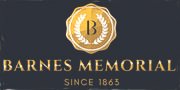 LYONS, Kenneth Neil Lyons - (Oct. 31st, 1941 – Dec. 1st, 2021)
Took his last breath at 12:20am on Wednesday December 1st, 2021 at Lakeridge Health Oshawa, shortly after his 80th birthday.
Neil's life as he knew it, was forever transformed in March of 2016, when at the age of 75, he was diagnosed with Lewy Body Dementia and needed to enter Care.
He knew that the diagnosis of Lewy Body Dementia (where every tomorrow is worse than today and twice as bad as every yesterday) was life altering nevertheless he made a conscious decision to fight it.
That was Neil; a stubborn, strong willed, decisive fighter with no quit who wanted to get the most of what was left, regardless of the fight.
He fought for his sons, for his grandkids, for his brother, for his friends, but mostly he fought because that's who he was and what he knew. The only way out is through.
In typical Neil fashion, what bothered him most about the diagnosis was not that the clock was ticking, but rather, that he had his drivers license taken away, a fact which he would gladly (and colourfully) expound on for years to come.
Remarkably, he was winning; up until February of 2020, it would best be described as a stalemate. The disease claimed mobility, and confined Neil to a wheelchair. He kept pure moments of lucidity, fine motor skills and enjoyed talking about the lake (Kawagama) over a burger and fries in his room.
While no one believed the course of the disease would change, it was evident that Neil's fight was buying the most valuable resource available: time.
In March 2020, Neil lost his hedges against the night. COVID lockdowns, PPE, isolation, loneliness, fear, solitary confinement in a room; these things tilted the battlefield and allowed LBD to go on the offensive. While his death won't list COVID as a contributing factor, he is another in a long line of collateral victims stolen prematurely as an indirect result of the pandemic.
A life well lived, Neil was born at the old Strathcona Hospital, and grew up in the Swansea neighborhood of Toronto attending Humbercrest and Runnymede Collegiate. He played soccer, participated in track and field, and was outside with friends constantly – although he would tell you he was NEVER allowed to stay out as late as his older brother Gary, and it irritated him. He grew up participating in Cubs and Scouts, nights at the Runnymede Theater, and great memories of the cherry blossoms at the foot of Jane St.
Neil was top of his class at Teachers College (Foot of Kipling/Lakeshore, from Police Academy fame) and met his future wife, Penny, at Osler Senior Public school on Osler St. (Now Carleton Village).
After a fantastic trip with a group of teachers to Barbados (and many walks through James Gardens) they married in 1973 in St. Michaels Church, All Stretton, England, with the reception at the Long Mynd Inn thereafter. Geoffrey was born in 1976, Matthew followed in 1978. They moved up from an apartment on Parkside Drive to a house on Dundas St. W. across from St. Georges on the Hill.
At 40, Neil was able to complete a 26.2-mile marathon after extensive training. He was in the best shape of his life and was proudly cheered on by his family. The party in the basement of the house on Dundas was grand.
Neil and Penny enjoyed hosting and attending dinner and drink parties with close friends and family, while in their time outside of school the kids were shuttled to hockey, swimming, and baseball.
Neil was very fortunate to have cottaged extensively. First with John at the Inn on Clear Lake, then at the Hill/White cottage on Lake Simcoe, and at the Courtmans on Buckhorn.
The first cottage he owned was on Horn Lake (outside Burks Falls) and later moved to his favourite retreat on McComb Point on Lake Kawagama (Haliburton). He also had fond memories of visits to Steven in Detroit, with extended friends and family. His favourite place outside of the cottage was Longboat Key, Fl, where he vacationed often. He was also a shrewd and savvy real estate investor, and whether it was the Manse on Lake of the Mountain, the bungalow on Lake Ontario in Bath, or the lakefront condo in Port Hope, he had a keen eye for value and always wanted to be on the water.
Favourite things included travelling, suits from Harry Rosen at Sherway Gardens, a good specialty coffee, his grandkids, the old Saturday Star w TV guide, St. Armands Circle, rye and ginger, reading, and having a side hustle before they were in style (Realtor).
Neil's sense of humor (dry, quips, outlook) is very well remembered by friends and family.
Neil is survived by his brother Steven, his sons Geoffrey (Kirstine) and Matthew (Kristin), and grandchildren Riley Tristan (22), Campbell Kenneth (19), and Lauren Emily (14). Predeceased include Gary (Brother), Henry (Father), Margaret (Mother), and John Hill (best friend that he missed profoundly).
Excellent care was provided to Neil from Amica Oakville, Northridge in Oakville, and lastly Amica in Whitby.
The family would like to extend sincerest thanks to the nurses and doctors on G5 and F4 at Lakeridge Health Oshawa for their care, advice, compassion, and support.
Special thanks to BARNES MEMORIAL FUNERAL HOME in Brooklin.
Neil did not want a formal funeral, visitation, or burial. Rather his wishes were for immediate cremation. Close family and friends will be welcome to get together outside in the spring/summer to celebrate Neil's life.
To contact the family, please reach out to This email address is being protected from spambots. You need JavaScript enabled to view it..
{fastsocialshare}