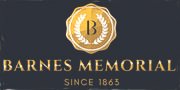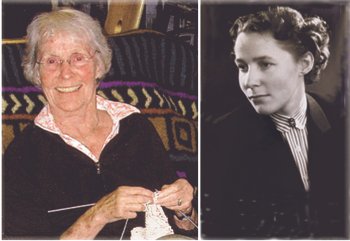 de van der SCHUEREN, Maria Elisabeth Wilhelmina (Miebeth) (nee de Quay) de van der Schueren -

April 25th, 1930 - December 25th, 2021
Our beloved mother and "Oma", passed away peacefully on the holiest of days, December 25, 2021 with some of her children by her side.
Throughout her life, Miebeth held strongly to her Catholic faith, and is now living peacefully and happily in her eternal home.
Miebeth was born to Jan & Maria de Quay in Utrecht, the Netherlands on April 25, 1930 and was the second oldest of 9 children.
Miebeth and her siblings were fortunate having been raised in a very close and loving home.
Miebeth's childhood included challenging times when her father, because of his political status in the community during the war, went into hiding with the Dutch underground.
In the latter stages of the war, the allies took over part of the family home for military needs and a staging area for troops. Fortunately her father reunited with his family and the experiences strengthened the bond she had with him.
Miebeth was known to be humorous and mischievous during her lifetime. While this behaviour was a challenge for the nuns at the boarding school she attended, it was a trait that we all loved and that got her through difficult times. After completing high school, she went on to study nursing.
On June 11, 1955 she married Pieter in's-Hertogenbosch, the Netherlands. Two years later they decided to immigrate to Canada with Marc. Over the next 11 years, they went on to have 6 more children in Montreal and in Mississauga where they finally settled.
The early years in Canada were a challenge for Miebeth, being in a foreign country and not having a good grasp of the English language. She often yearned to return to her family in Holland, but thankfully she established lifelong connections with her group of Dutch friends, including Loeky Gragtmans who was like a sister to her.
While her days were very full raising 7 children, she always had time to make her famous 'kitchen sink' cookies and we all looked forward to them every day after school with our tea.
She loved to have company coming to the house and welcomed all with warm open arms. Friends of her children fondly remember her like a second mother with a Dutch accent and loved to come to the house for Dutch 'chocolate hail' sandwiches and treats.
She had a genuine interest in everyone who came to our home, always making them feel special.
When it came to housekeeping Miebeth was self-described as being a little 'lazy' and tended not to notice or worry when the house got a little disorganized or messy. Besides, Pieter was always ready to whip out the broom and begin cleaning. He also made it his duty to bring her coffee in bed every morning.
Life became very chaotic with a full house including pets, friends and relatives coming and going. Miebeth and Pieter unsuccessfully tried many ways of getting life under control, which eventually led them to taking the whole gang to see a family psychologist. At the opening meeting the psychologist likened us to a football team and asked who was the 'quarterback' of the family. Dad replied that he thought it was him, the kid's said it was Mom, and Miebeth asked "What is a quarterback"? Despite her lack of football knowledge, we all knew quite clearly that she was the greatest quarterback of all time.
Some of the best times we had as a family were during the annual trips to the cottage on Sandy Lake near Buckhorn Ontario. We were like the Griswalds, loading up the 2 cars with all the toys and supplies needed for our 2-week vacation, including a BBQ, sailboat, and motorboat.
Mom spent many mornings hand washing diapers (no washing machine) before enjoying the day and a "borreltje" with our 'Canadian' family, the Kendricks. We think it was her idea to give the kids 25 cents after dinner to go to the store to buy candy so that they could have some adult time at the end of each day while at the cottage.
Miebeth delighted in each and every one of her 20 grandchildren and one great grandchild, treasuring the times when family was gathered together. She always had the time to search in a toy box to find the right game and craft to engage with her grandchildren. Her permanent smile, and her kind and sweet nature were known to all. She was loved by them for her sense of humor and her love for a good joke or funny story. Pieter and Miebeth's strong sense of family has been passed on to all of her grandchildren and is seen in the relationship they have with each other.
Miebeth and Pieter had a deep faith which was central to their lives. Miebeth was active at Saint Christopher's church and she developed many long-standing friendships. Her faith and sense of caring also made her a warm and thoughtful volunteer for palliative patients in her work with Hospice.
On several occasions, she traveled back to Holland to visit her parents, siblings and many nieces and nephews. After 50 years in their Mississauga home, Pieter and Miebeth moved to Whitby, Ontario where they were well looked after by the staff at Taunton Mills. The last few years since Dad's passing were tough ones. She slowly deteriorated both mentally and physically.
However, in our visits to her over the years, despite her inability to communicate, we would see glimpses of her spirit, in a laugh, in a touch, or when she would surprise us by saying our name or telling us she loved us. Even in those difficult years, she was still being a mother, teaching us empathy, compassion, thankfulness, and commitment as we all came together in different ways to support her, reinforcing what they had taught us all along, the importance of family.
A special thanks for all of the amazing staff at Taunton Mills & the LHIN who cared for her day in and day out, always coaxing a smile with a friendly approach and a gentle touch.
Miebeth is predeceased by Pieter, her beloved husband of 64 years. She is survived by her 7 children: Marc (Suzanne) of Bainbridge Island WA; Paul (Heather) of Collingwood ON; Michael (Mary) of Stittsville ON; Elsbeth (Dean) of Milton ON; Anne (Tim) of Brooklin ON; Patricia (Stephan) of Buckhorn ON; Maria (Brian) of Toronto ON. She is also survived by four siblings in Holland and Brazil, and by her many grandchildren and great-grandchildren.
As shared by her nephew Ruud, "That Miebeth passed away on Christmas day, to join her husband, parents and brothers and sister, on the most beautiful day of the year, is quite something, if not a miracle". We, her children, see it as her final gift to us.
She is now reunited with Pieter in heaven looking down at her children with a wink and a warm and loving smile.
Due to COVID, the family is holding a private sibling-only service at BARNES MEMORIAL FUNERAL HOME will be held in the Barnes Chapel.
Family and friends are invited to join together at BARNES MEMORIAL FUNERAL HOME on September 24th 2022 from 10:00 - 11:00 am for Visitation, followed by a Memorial Service in the Barnes Chapel at 11:00 am.

Messages of condolence and shared memories can be left for the family by visiting barnesmemorialfuneralhome.com .
{fastsocialshare}