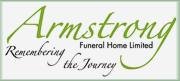 HANOSKI, Kenneth (Ken) Wesley - August 9th, 1943 - December 25th, 2021
Passed away on December 25, 2021 after a short illness at Lakeridge Hospital in Oshawa, Ontario.
Ken was retired from General Motors after 43 years of service.
Wesley and Florence Hanoski brought their first-born son into the world on August 9, 1943 in Hamilton, Ontario.
During his upbringing, Ken excelled in sports such as baseball and hockey, but in later life he truly enjoyed the game of golf and made many friendships and long-term relationships due to his kind and gentle approach to life.
Ken is survived by his children Greg and his wife Jen, Chris and his wife Pat, Julie and her husband Darren.
He will be remembered by his grandchildren, Nathan, Alexandra, Braeden and Kaelyn and Wilson, as well as his two great grandchildren Clive and Ford.
Ken is survived by his siblings Jayne Hinze and her husband Terry, Bob Hanoski (the late Sandra), Lynda Boes and her husband Ron, Peter Brant and predeceased by Ronald Hanoski (the late Carol).
A special thank you to nurse Mel for going "above and beyond" and for taking great care of our father. Our family will be forever grateful!
Arrangements entrusted to the ARMSTRONG FUNERAL HOME Oshawa.
Cremation has taken place and a Celebration of Life will be held in the late spring or early summer.
Donations can be made to the Humane Society.
To place online condolences, please visit armstrongfh.ca .