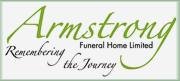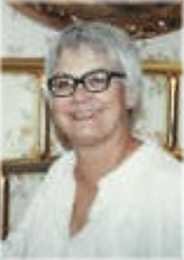 MAYNE, Elsie (Michalowsky) - May 29, 1935 - Sunday, April 24, 2022
Passed away peacefully on Sunday, April 24, 2022 at Lakeridge Health Oshawa, at the age of 86. Beloved wife of Eric Mayne.
Loving mother of Karen (the late Daniel), the late Guy and the late Scott.
Elsie was an extraordinary woman, a devoted wife and loving mother.
Born and raised in Oshawa, she, along with her best friend Shirley, would ride their bikes to the horse barn at King and Wilson after school and on weekends.
There she met Eric, a tall and handsome lad from Leeds, England, and so began 68+ years of love and devotion.
Their dream of owning a boarding stable became a reality when Arabs McSurf and Gryphon came into our lives.
All she had to say was "Eric, let's build a barn", to which he replied "when can we start?".
Briar Hill soon became a family project, thus, her little business began. It became a great privilege to serve all who passed through our gate. And we hope that each boarder carries warm memories of their time with us.
Elsie's love of horses led to shows and fairs throughout Ontario and the States. Though she travelled far and wide, all roads led to home where her heart was.
She was also a talented folk-artist, wonderful cook and gifted poet. She loved the whispers of nature, the serenity twilight offered and the satisfaction of knowing that the planning and hard work each of us contributed would afford us a sturdy homebase, grounding and a deep appreciation of our land. The many trees she planted produced symphonies of birds and our pastures the gallantry of horses.
Elsie was logical, practical, economical and spiritual. A remarkable soul who taught us the value of hard work, the commitment to follow through on anything we chose to do, all the while offering praise, acceptance and guidance when we needed it. We are all the stronger because of her. She was our anchor.
The last few years of Elsie's life were a struggle for her and us. And so, we graciously thank the many PSW's, nurses and doctors who helped us care for her at home and of late, Palliative Care at Lakeridge Health Oshawa.
Their kindness, comfort, care and understanding gave solace in the face of hardship and uncertainty. They provided Elsie much dignity, and for this, we are forever grateful. All deserve a star in Heaven.
Our beloved wife and mother is in perfect health now, no doubt managing one of the Lord's many stables in the sky alongside her sons Scott and Guy. Eric and Karen are quite certain that she will have lots for us to do when we get there too (smile).
Cremation has taken place. A Celebration of Elsie's Life will take place at a later date.
If desired, memorial donations may be made to a CHARITY of your choice.
A heartfelt thank you to ARMSTRONG FUNERAL HOME for their professionalism and care.
Online condolences may be left at armstrongfh.ca .