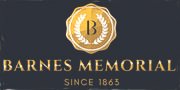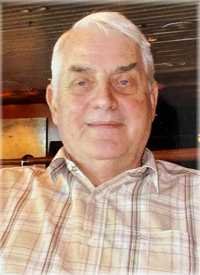 BRIEN, John Edward O'Brien - August 26, 1939 – July 17, 2022
Retired Toronto School Board Principal.
John passed away peacefully, surrounded by his family, on Sunday July 17, 2022 at Oshawa Lakeridge, at the age of 82.
Eldest son of the late Catherine Mae and Harold O'Brien.
Brother to Robert O'Brien.
Devoted husband of Patricia (née Coombes), together for 57 years; loving father of Michelle and Jennifer; cherished grandfather of Brendan, Claire, Rachel and Charlotte; and caring father-in-law to Dan and Damien.
Sharp witted and ever the eternal optimist, John was a thoughtful and caring man who loved his family dearly.
Reliable and dependable, he was the most practical family member of the bunch and would go out of his way to help others. Up at the crack of dawn, you could always count on him to cook up a delicious 'pancake' breakfast, or whip up his egg, bacon and potato bread classic.
From driving 'anytime/any hour/anywhere' to collect his kids, grandkids or their friends – proudly wearing the 'Dad taxi' badge – to generously giving of his time to help others – babysitting grandkids, performing school drop offs and pickups, or even offering his cleaning and painting services to newly adopted friends – John was always the 'calm and caring' person you wanted in your life.
Born in Toronto in 1939, John spent many wonderful carefree years growing up on the Danforth at Pape, embarking on memorable adventures with his boyhood friends – who could forget the stories he regaled about Sun Fish Camp as both camp participant and counsellor.
Conscientious and driven, John excelled in both his academic studies – he made his mark at Queen's University and was awarded the prestigious Strathcona award from the Toronto Teachers' College - and also in sport – where he was recognised as a champion Ontario swimmer, and also heavily involved in baseball, basketball and football at both Malvern and Riverdale Collegiate Institutes.
Especially important to him and in which he took great pride were his teaching years with the Toronto Board of Education.
With a dream to enrich the lives of children, John decided to pursue a career in teaching – starting as a Phys Ed teacher in 1960 at Earl Beatty School - and found his true calling as a much-loved primary school principal across a host of Toronto schools including Duke of Connaught, Clinton, and Norway, his last and most cherished school, where he retired his educator's hat in 1995.
During the course of his lengthy teaching career, John was admired and appreciated by teachers and students alike for his involvement in all aspects of the school day, and for his steadfast devotion to the school community.
His kind-hearted and thoughtful nature – and super organisational style - saw him first to brew the coffee in the morning for his arriving teachers; oversee the school curriculum and all of its modifications; coach countless sports teams (even pitch in to drive sweat-soaked students to and from the games); and go the 'extra mile' in his school participation. Dressing up as 'Mr T' for a school concert; MC of school performances; or splitting his pants whilst courageously sliding down the slide of the newly installed 'Battlestar Galactica' playground equipment, are just some of the memorable and quirky highlights.
Outside of his school life, John also had a great interest in harness racing, loved and admired the beauty of horses, and was an avid programmer – meticulously using his tri-coloured pens to make his markings. He saw many races at Woodbine Racetrack, Greenwood Raceway and Flamboro Downs – and even ventured on many road trips to US tracks with his racing buddy, Fred, and with his youngest daughter, Jennifer.
John's passion for sport and the nurturing and encouragement of kids to pursue their dreams extended to his family, be it coaching his eldest daughter Michelle's soccer team, to the supportive attendance to his grandchildren's ringette, soccer, karate, tennis, and dance recitals.
Mixing his love of travel with both his family and friends, was another special highlight – bringing him some of the most joyous moments of his life. Those exciting annual summer road trips to Clearwater Beach, Florida – with daughters Michelle and Jennifer bundled into the 1970s Pontiac, listening to the Carpenters on the sturdy 8-track – captured a special place in his heart. For two sun-soaked months, the ultimate trio stayed at Magnolia Square, spending entire days at the beach, embarking on numerous fishing trips on the Double Eagle, to finishing off many a night watching movies at the local drive-in.
Certainly, his love of travel saw him embark on many wonderful trips around the world with family and friends by his side. From his ten trips to Australia to visit family, to the 50th wedding anniversary celebration tour of New Zealand, to his many trips to Ireland, as well as Israel, the Mediterranean, the Panama Canal, the South Pacific, and his visits to Nova Scotia, Newfoundland, and across the United States, John was doing what he loved best and with his favourite person at his side, his travel buddy and constant companion, Patricia.
Honouring John's wishes there will be a celebration of his life with family and friends.
In lieu of flowers, please make a donation to The War Amputations of Canada.
Online messages of condolence may be left for the family by visiting barnesmemorialfuneralhome.com .
{fastsocialshare}