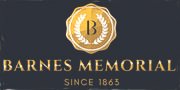 DIEMER, Egon Albert Diemer - March 11, 1935 - July 31, 2022
It is with great sadness that we announce the sudden passing of Egon Diemer at the age of 87.
He was born to Joseph and Anna Diemer in Mannheim, Germany.
He was predeceased by his loving wife Margaret in 2013.
He is survived by his daughter Cristal Diemer-Ewles (Mike Ewles) and Michael Diemer (Shelley O'Brien) and his two adored grandchildren, Grace Ewles (Tom Gatien) and Derek Diemer.
He will be missed by his special friend Lily Thomas.
He was loved by his friends, extended family and nieces and nephews.
He is survived by his sister Bridgette and her husband Rudy Smolka. He was predeceased by his other siblings Marianna Heiss and Helmut Diemer.
Seeking adventure, in 1954, he voyaged across the Atlantic and arrived in Quebec.
He did farm work and odd jobs, and eventually made his way to Oshawa, Ontario where on October 29, 1957 he was hired at General Motors.
Dad said that obtaining a job at GM was "the best thing I ever did".
He said GM provided him with a good living that made it possible for both his children to graduate from Queen's.
He retired from GM in 1992.
In retirement he continued an active life including golfing, travelling and socializing with friends/family.
If you knew Egon, you know he always loved having a good time and laughter.
His passing leaves a gap in our lives but our memories of a man who truly enjoyed life will live on forever. Raise a glass tonight and celebrate a life well lived. Prost!
A celebration of life will take place on Sept 11, 2022 from 1-4pm at Club Loreley in Oshawa. Family and friends are welcome to attend.
Egon was proud of his German heritage including being a member of Club Loreley in Oshawa.
Donations to Club Loreley (www.clubloreley.org 905 728 9221) in lieu of flowers would be appreciated.
Arrangements entrusted with BARNES MEMORIAL FUNERAL HOME .
{fastsocialshare}