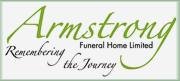 St. PIERRE, Ginette Marie St. Pierre - It is with heavy hearts we announce that Ginette passed away unexpectedly on Monday August 8, 2022 at Belleville General Hospital at the age of 68.
Beloved wife of Paul LaChapelle for 40 years who was with her by her side.
Dear sister of Jean-Guy, Gilles, and Roger and sister-in-law of Dale (Jean-Guy) and Georgette (Gilles).
Predeceased by her parents Lucien and Yvette, her siblings Monique, Robert, Jean-Marc, Jacques, and Maurice and her brother-in-law Eugene.
Beloved Aunt to Lori and Keith, Brent and Serena and to Ron, Anna Marie, Allan and Theresa, Bob, and Ryan, Dustin, Colin, Cori and their families.
Loved by sister-in-law Barbara and Jack Martel and their children Lisa and Summer.
Predeceased by Brother-in-law Gene LaChapelle and remembered by his wife Gwen and their children Christine & Andrea. Dearest Aunt Jeannie to all of her great nieces and nephews.
All who knew Ginette loved her. She was a lifelong caregiver to her best friend and confident, her mother, and to all of her siblings.
Ginette was dedicated to her church, work and volunteer service in healthcare and in the community.
She was an extremely thoughtful, outgoing, funny and generous person and an avid cat lover. She loved being outdoors with the wind on her face.
Ginette will be remembered as a truly gracious, loving, compassionate woman – beautiful inside and out. We will miss her so much.
Visitation will take place at ARMSTRONG FUNERAL HOME , (124 King St. E. Oshawa) on Wednesday August 17, 2022 from 10am-11am, followed by a Memorial Mass at 11:30 a.m. at St. Mary of the People Catholic Church.
Urn interment Resurrection Catholic Cemetery.
If desired, memorial donations may be made to the CNIB. Thank you.
{fastsocialshare}