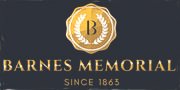 COSENTINO, Gabriel Stephen Cosentino - May 24, 1985 - September 9, 2022
Suddenly and tragically, Gabriel Stephen Cosentino, 37 years of age, born on May 24th 1985 in Calgary, Alberta, was taken from us and left this earth on Friday, September 9th in Whitby, Ontario.
Gabriel enjoyed the outdoors and sports.
Growing up he loved his camping trips with scouts and with his family all across Canada, visits to the family cottages in Ontario and Quebec, his years of hockey, baseball and swimming at Iroquois Park in Whitby, and biking and boating with his mother and stepfather.
In his later years Gabriel loved to take walks, long walks. It would be nothing for him to walk ten kilometres in the morning and then decide to do it again in the afternoon. He was a consummate walker.
Gabriel grew up in bilingual households and was fluent in both French and English. He attended École Secondaire Catholique Saint-Charles-Garnier in Whitby. He was a character, well-liked by his classmates, full of personality, a great sense of humour and good natured fun, he made us laugh so many times. It would be an understatement to say that we got to know his teachers, office staff and the principal very well over the years.
Gabriel's career aspirations to become a member of the RCMP dissolved, along with his brilliant sense of humour, his interests in sports and academia with the onset of schizophrenia at the age of 18.
Gabriel struggled and suffered for many years, and his family with him and for him, as do one out of every one hundred Canadians and their families, with this horrible illness that robs so many of their full potential and their lives.
Gabriel endured many years of hospitalization. Four months ago Gabriel was discharged to the care of his family and was provided with his own living space and supports at home and all of the freedom that he had yearned for so much, much of which had been compromised by the pandemic. We were so hopeful for him. In his last months and days he was finally happy, happy to be home, happy to be free, happy to be his own man and we were so happy for him.
He is survived by his father Stephen Cosentino, his mother Nicole Lachance, his stepmother Danielle Broomfield, his stepfather Stephen Tardif, his sister Julie Cosentino, stepbrothers Danny and Sebastien Breton, his grandparents Paul and Martha Cosentino, and his numerous aunts, uncles and cousins. He is predeceased by his grandparents Jean-Baptiste and Ninette Lachance.
The family would like to thank the staff who supported Gabriel and our family at Ontario Shores Centre for Mental Health Sciences, the Durham Mental Health Act team who supported and visited Gabriel daily at our home since his discharge, Durham Regional Police Services for their empathy, attention and for the resources that have been dedicated to helping us to understand the circumstances of his accidental and most tragic passing.
Gabriel may be gone from this earth, but he will never be forgotten by us and he will live forever in our hearts. We loved him so very very much but now he is free at last and is walking with his namesake.
A bilingual funeral Service to be held Saturday, October 1st at 1 p.m. at Assomption de Notre Dame, 384 Hillside Avenue, Oshawa. The family welcomes you to join them in a reception to be held in the hall adjacent to the church immediately following the service.
In lieu of flowers the family would welcome your consideration of a contribution to The Ontario Shores Foundation for Mental Health in memory of our beloved Gabriel. https://www.ontarioshores.ca/gratefulgiving .
Online condolences may be made at barnesmemorialfuneralhome .
{fastsocialshare}