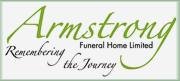 LONG, Philip George Long - Died peacefully on October 13, 2022, ten days after his 83rd birthday, at Hillsdale Estates, Oshawa.
Devoted husband of Doris. Father of Todd (Ashlee), Chris (Carrie), and Angela.
Grandfather of Kristen, Jamey, Kelsee, and Justen. Great-grandfather of Hadleigh and Hazel.
Phil was born in Hamilton, Ontario, in 1939 and grew up in various towns throughout rural Ontario and Quebec.
When his father became a United Church Minister, the family settled in Orono where Phil was to meet his future wife at the local high school.
He courted her by doing things like walking four miles to her farm on Sundays until Doris finally capitulated, accepting his proposal by the banks of Wilmot Creek, and spending 61 years as his wife.
Phil began his 35-year career in education in the late 1950s, when he was just 18 and had completed a six week summer course.
His first job was at a one-room schoolhouse near Leskard where some of the students were almost his age.
Phil went on to teachers' college in Peterborough, eventually completing a master's in education during summers at Queen's University and the University of Ottawa while Doris held down the fort in Oshawa.
Phil taught throughout Durham Region, and was principal at Raglan/Conlin, Beau Valley, Southwood Park, and West Lynde. From 1985 to 1987, he was principal at a Department of National Defence school in what was then called West Germany.
In the hallways of these schools, he became the beloved "Mr. Long," greeted by students and staff decades later as though they were bumping into someone famous, or a long-lost relative.
Phil was the kind of person who lived life at full tilt. He entered swimming pools by doing cannon balls, creating a tsunami-like effect. When there was a choice between mild, medium, or hot, he'd say (with his trademark twinkle in the eye), "Is "hot" the best you can do?"
He thought nothing of loading his wife and three children into a beat-up Oldsmobile and driving non-stop until they were somewhere with palm trees and an ocean.
The door was always open at the Long household, and the liquor cabinet fully stocked. Anyone who entered was greeted as though the most important person in the world.
"Come on in!" he'd exclaim. "Have a seat!" His circle of friends grew each year, keeping pace with his exuberance for life, which included hockey, Rotary, Asian food, curling, Kiwanis, travel, red wine, golf, poker, and more, so much more, but he never forgot his roots.
Go to places like the village of Quyon, Quebec, in the Ottawa Valley, one of the many stomping grounds of his youth, and see what happens when you mention his name.
Even on his deathbed you could ask "Comment ça va?" and Phil would answer in perfect French. He loved the people of that valley, the music.
He loved any music that got the foot tapping. Well into his 70s, he would pry open the pianos in other people's homes and entertain them with his repertoire, songs such as "Little Brown Jug" or "Oh! Susanna," often containing made-up lyrics that can't be printed here. Such antics forged lifelong friendships with people his children have called "aunt" and "uncle" for as long as they can remember.
Above all, Phil was a man who left his mark, sometimes an indelible one (but let's not get into washroom stories right now). Anywhere he chose to hang his hat, preferably his favourite Irish wool cap, a Phil Long story exists. With his piercing blue eyes, jolly Santa-Claus-like demeanour (and, ahem, belly), and genuine kindness, Phil was the kind of guy you wanted on your team, or at your party.
You wanted him to teach your children, to lead your school. For those who called him son, nephew, brother, uncle, husband, father, grandfather, great grandfather, or friend, they knew, despite their occasional eye rolling, they'd hit the jackpot. Donations in memory of Phil can be made to the Alzheimer Society of Canada.
A visitation will be held on Saturday, October 29 from 12pm to 2pm in the Chapel at ARMSTRONG FUNERAL HOME, 124 King Street East, Oshawa, followed by a Celebration of Phil's Life at Thornton Arms Pub, 575 Thornton Road North, Oshawa, from 2pm to 5pm.
For online condolences please visit armstrongfh.ca .
{fastsocialshare}