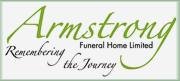 PIGDEN, Raymond Bryan Pigden - September 22, 1962 – October 23, 2022
Ray is survived by his wife; Valerie (nee Clarke), children; Brad (Hayley) and Renee (Mike), and grandchildren; Madison, River and Beau.
He is predeceased by his parents; Reta and Brian.
Ray was taken from us suddenly and quickly in a hang-gliding accident on Sunday, October 23rd, 2022, in Pickering, Ontario.
There is so much that can be said about dad.
Whenever you needed help with anything, he was the one you would call, and he would always pick up.
He was a jack-of-all-trades, and very well respected and sought after for his knowledge and skills.
He began his journey and love of hang gliding shortly after driving past the flying field in Pickering close to 30 years ago, one flight and he was all in, even converting the very field in his backyard into his own personal flying field and building a winch to help him soar into the sky.
When he wasn't working, he was in the sky over 1,000 feet up, or on the ground always looking up. He liked to live his life to the fullest and always wanted to try new experiences. He could build an entire house from the ground up, take apart a car and put it completely back together, and could solve just about any problem that he came across.
In the early 2010's, he opened and was the sole instructor of Asana Yoga. He took us on our first motorcycle ride, including the longest and most terrifyingly controlled wheelies ever.
He took us to buy our first cars, and did whatever he had to, to get them safe and running for us. For as long as I can remember, I've told my friends that they should be scared of my dad because he was the strongest man I knew, but underneath, he had a really big heart. He showed his love for you in different ways, if there was something heavy to lift, he would carry it, even if his body was aching and he was tired.
If someone had hurt us, he wanted to hurt them, he was our protector. When I had moved over an hour away, I was driving back and forth for visits and when I would go to leave, I'd find money hidden in weird places that you wouldn't think of, but also places that you would need to look at when you were driving. I would text him and he would say "the tooth fairy or a leprechaun must have left it there".
When I was in my late teens, dad brought out his record player and records, we both sang at the top of our lungs to old rock until mom came down and yelled at us to go to bed because it was 1 am on a school night.
Every winter, when we were kids, he would spend hours to days clearing out the toboggan hill and making an ice rink. One year, he even turned the hill to ice so we could shoot down fast.
Though the hill had grown over since we grew up, when his grandchildren moved into the house, every year he cleared a path for them to go down and also plowed little mini hills beside the house.
That was how my dad showed his love.
We have so many memories with him, and so many memories we had yet to make, we feel lost without and miss him dearly.
A small private ceremony for close family and friends was held to say goodbye.
Online condolences may be made armstrongfh.ca .
{fastsocialshare}