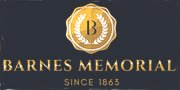 GUERTIN, Jean-Marc "Marco" Guertin - October 8, 1953 – November 17, 2022.
With heavy hearts, we announce the passing of Jean-Marc Guertin, aged 69.
After a courageous battle with multiple illnesses, Marco passed away peacefully, surrounded by his children and with his beloved wife, Donna, by his side.
Jean-Marc was born in Montréal.
He moved to Toronto at 16 years old and met the love of his life at Georges Vanier high school.
For every day of their 48 years of marriage, Marco was devoted to his magnificent wife, Donna (nee Logan).
She was the centre of his universe.
Equal only to his love for his wife, was his love for his three children.
Marco absolutely relished his role as a father to Michèle (James), Leigh (Graeme) and Bryan (Alexandra). He spoke to them daily and praised them to anyone willing to listen.
He was a doting grandpa to five energetic grandchildren (Hanna, Jessie, Audrey, Logan, Jack) who were the apple of his eye to the very end.
They will have to share their memories of grandpa, so Marco's sixth grandchild, arriving this winter, will know him too. Left to mourn with fond and loving memories, are his brother, Mickey (Anna); sister, Louise-Ann (Bob); sisters-in-law, Carol (Billie), Debbie (Paul); many nieces and nephews and countless close and lifelong friends. Marco began and ended his career at Grand & Toy, working his way from a truck driver to a key account salesman, before retiring in 2010.
Marco was an avid and talented athlete and spent many of his days between the hockey rink, the ball diamond, or the golf course. He had a passion for travelling, enjoying numerous incredible trips with Donna, his family, and many of his dear friends.
He was a lifelong fan of the Montréal Canadiens, and alongside his son, he got to see them defeat the Maple Leafs one last time at their home opener at the Bell Centre in October.
In keeping with Marco's wishes, there will be a Celebration of Life held Sunday, November 20th at BARNES MEMORIAL FUNERAL HOME, 5295 Thickson Rd, Whitby, Ontario, L1M 1W9 from 1:00 – 4:00 p.m. (speeches at 2:00 p.m.).
In lieu of flowers, please gather and enjoy time with your loved ones and toast to Marco's memory and his love of family.
{fastsocialshare}