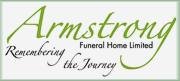 TAROF, Joseph Ronald - September 7, 1967 - November 23, 2022
It is with great sadness that we announce the passing of Joseph Ronald Tarof, 55, of Oshawa, ON, Canada.
Joseph (Joe) passed away on November 23, 2022 at Lakeridge Health in Oshawa surrounded by family and friends. Joe was born to parents Robert Tarof and Marilyn Pontuck on September 07, 1967 in New Brunswick, New Jersey USA.
From a young age, Joe always had a ready smile and a kind word.
He enjoyed cards, rock music, and having a good time in general. He was especially passionate towards animals.
Joe was not dealt an easy hand as he was diagnosed with an Ataxia in his late teens.
This progressive condition often curtailed his hopes and desires but Joe was all about the goodness of life. He valued others and he loved to laugh.
He understood that family, friends, and a sense of humour were most important.
His brave and carefree spirit will easily outlive him, inspiring those lucky enough to have known him.
We will miss him dearly. Predeceased by his parents, Joe is survived by brother Larry (Cathy) Tarof, and sister Kate Russell. He was a beloved uncle to Daniel, Rob, Jenny, and Rachael, and a friend to many.
A family-led graveside service and interment will be held on Saturday November 26, 2022 at 1:30pm at the Aurora Cemetery Corporation 14253 Yonge Street Aurora, ON L4G 0P2. Livestream information is available from the family. No flowers, please.
Joe's family and friends can never thank enough, Wanda R. and Rachel A., and all the amazing staff of caregivers at the Participation House location in Oshawa ON where Joe lived.
This non-profit residential care home for disabled adults did everything in their power to give Joe a life with meaning.
We are in their debt.
Please consider a donation in Joe's memory @ https://www.canadahelps.org/en/charities/the-participation-house-project-durham-region/.
Arrangements entrusted with armstrongfh.ca .
{fastsocialshare}