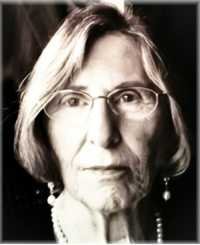 HOLT, Vivian Elaine (Kendall) Holt - JANUARY 15, 1940 – DECEMBER 9, 2022
Vivian was born on January 15, 1940, in Toronto, Ontario and died unexpectedly on December 9, 2022, in Oshawa, Ontario.
Beloved wife of William John Holt ("Holty"), she is survived by her children April (Drew) Ellerman of Hurricane, Utah; Sheri (Curtis) Christensen of Okotoks, Alberta; Robin (Brett) Glassey of Herriman, Utah; Chris (Yen) Holt of Bowmanville, Ontario; and Lim Chi Leung of Whitby, Ontario.
She is also survived by eleven beautiful grandchildren whom she dearly loved, Chase (Allison) Ellerman of Toledo, Oregon; Sierra (Alden) Campbell of Trenton, Ontario; Broc (Kaitlyn) Ellerman of San Antonio, Texas; Dalan (Caroline) Christensen of Okotoks, Alberta; Jaden (Morgan) Glassey of Herriman, Utah; Gage Glassey, Marcus Glassey, and Cody Glassey of Herriman, Utah; Sydney Holt, Colton Holt, and Chloe Holt of Bowmanville, Ontario.
She is also survived by six darling great-grandchildren, with whom she would have loved to have been able to spend more time.
Vivian played the role of a serious mom as her children were growing up, successfully disguising her sense of humour and spontaneity for many years. When Vivian stayed up past midnight at a truck stop, however, or ate chocolate at a wedding, she was practically dancing on the table – ok, a couple of times she actually danced on a table.
Vivian was a teacher by profession and by nature, beginning her career straight out of teacher's college, continuing as a substitute teacher when her children were young.
After being a stay-home mom for many years she enrolled in Trent University. During one college exam as Vivian wrote page after page, her professor begged, "Vivian, if I give you an A now, will you stop writing?" She graduated from Trent with a B.S. in Psychology getting her dream job teaching children with learning disabilities.
A lifelong learner, Vivian blessed the lives of family and friends with her numerous talents. She was an exceptional teacher, generous to all, and an inspiration to many. Her talents included sewing, smocking dresses, playing tennis, decoupage, quilting, tole-painting, making chocolates, jewelry-making, teaching piano, knitting, dancing, and playing the guitar. She gave away countless baby quilts to new moms and inspirational quilts to children graduating from Primary or leaving on church missions for the Church of Jesus Christ of Latter-day Saints.
Vivian's life revolved around family, her love of God, and service to others. She will be dearly missed by her sweetheart, Holty, her spouse of 62 years. We will miss Vivian's laugh, lemon meringue pies, her turkey stuffing, hugs, even her "Kendall" stubbornness.
The legacy left by Vivian lives on in whom she has taught, served, and loved. There will be a public viewing on Monday, December 19th, 2022, from 10:00 A.M. – 11:30 A.M. followed by a funeral at 12:00 P.M. at the Church of Jesus Christ of Latter-day Saints building at 632 Thornton Rd N, Oshawa, Ontario.
Arrangements entrusted with OSHAWA FUNERAL HOME .

{fastsocialshare}