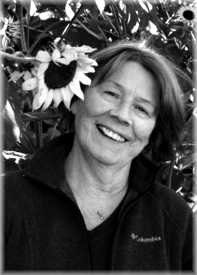 FEDOROW, Joan Ellen Fedorow - APRIL 6, 1951 – DECEMBER 14, 2022

On December 14, 2022, Joan Ellen Fedorow (Buesing) passed away peacefully at home surrounded by family, as was her wish, after a brave battle with cancer.
She was 71. A life-long nurse, Joanie made a difference in countless peoples' lives.
She had a magnetic personality that brought a smile to everyone she encountered.
She was an exceptional nurse, teacher, friend, sister and aunt.
She was predeceased by her beloved husband Alexandre Fedorow, parents John Fredrick (Freddy) Buesing and Margaret Catherine Buesing (Norton), sister Eileen Buesing, brother Vincent Buesing and her best friends Fran Jackson and Joanne Ruediger.


Joanie leaves behind a stepson, Nicholas Fedorow of London, Ontario, sisters Mariann Buesing of New Jersey and Peggy Sardell (Buesing) of Massachusetts as well as her nieces and nephews: Deborah Sabric, Carrie Bartholomew (Sardell), Jason Sardell, Jonathan Sardell, Desiree' Grecco (Buesing) and Shawn Buesing.
She also had five grand-nieces and grand-nephews who loved her very much and looked forward to visits from "Gr-aunt Joanie." Born in Amityville, New York on April 6, 1951, Joanie was the youngest of five children.
She grew up on a family farm in Pleasant Mount, Pennsylvania where she loved to sing to the cows and care for the animals.
When she was a teenager, the family returned to New York City, and she graduated from Newtown High School (class of 1969).
After high school, she worked at Western Union and ambitiously put herself through nursing school and college. She studied nursing at St. Vincent's Hospital School of Nursing (class of 1978) and received her Bachelor of Science in Nursing at Hunter College (class of 1984). When asked if she would like to have a different career, the answer was an emphatic "No."
She was a registered nurse at St. Vincent's Hospital in New York City from 1978 through 1989 and worked at various ICUs including Centenary Hospital in Scarborough, Ontario. First licensed in critical care, she later found her niche and changed her career to Community Nursing with a specialty in Palliative Care (with certification in Oncology). She spent the last part of her career working for Partners in Community Nursing in Oshawa, Ontario as a Palliative Care Consultant. Joanie truly had a passion for her career and was invested in, and advocated for, all her patients. She also considered her co-workers a second family.
In 1988, Joanie traveled to Canada to improve her skiing and met the love of her life, Alex, on the slopes. Joanie immigrated to Canada in 1989 and they married in 1990. They, along with her stepson Nicholas, made a happy life together as a family until Alex's untimely death in 1995. Afterwards, Joanie remained in Oshawa, a place she was glad to call home, and proudly became a dual citizen.
Joanie had an overwhelming love for life and wanted to experience all this world had to offer. She enjoyed theater, ballet, and playing Scrabble and card games. However, she delighted in being in nature more than anything, and especially loved playing in the snow, working in her garden, or just watching the cardinals from her window. She had an adventurous spirit that compelled her to ride in hot-air balloons and jump out of planes.
She was also an enthusiastic traveler and visited Europe four times. She filled photo albums and her Facebook page with pictures of her many, many, fun-filled adventures with friends and family. She often said that she would try anything once.
Among Joanie's last wishes was that you think of her whenever you see a cardinal.
A memorial service will be held at the OSHAWA FUNERAL HOME on King Street West in Oshawa, Ontario on Friday, December 23, 2022 at 1:30 pm. Visitation Hours start at 12:30 pm. A livestream of the service will be available.
A burial service will be held in Queens, New York City at a later date. The Funeral Service will be Livestreamed and can be viewed using the following link: https://funeraweb.tv/en/diffusions/65994 .
In lieu of flowers, please consider donating to Hearth Place Cancer Support Group (www.hearthplace.org/donate), the Palliative Care Team at Durham Regional Cancer Center (https://lhfoundation.ca/), the Canadian Wildlife Federation (www.cwf-fcf.org) or plant a living memorial of a tribute tree at Legacy.com (www.legacy.com/trees/) .
{fastsocialshare}