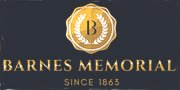 SONG, Dan Yang Song - December 17, 1967 - December 30, 2022
On December 30th, 2022, while on his way to work, Dan Yang Song's life was suddenly taken by an impaired wrong-way driver on Highway 401.
He was a loving husband, father, son, brother, and friend.

He was born on December 17, 1967, in Dandong, China.
After graduating from university with a Bachelor's degree in Civil Engineering, he married his first love in 1992.
Together,they immigrated to Canada in 1999. He worked as a plumber ever since.

Dan Yang was a knowledgeable, hardworking man who was always on-time for work and many of his co-workers saw him as a brother.
He was well-respected by everyone he worked with not only for his excellent plumbing skills, but also for his architectural and design abilities. His co-workers would often describe him as a "math-genius" and "a man who could really eat despite being so skinny."
Dan Yang worked tirelessly for his family, often staying extra hours at work, working weekends, and would even sometimes work 7 days a week in order to earn that extra bit for his family to lead a better-quality
life.
Because of this lifestyle, he did notreally have much time for vacations. He often told his wife that
after retirement, he would take her to travel around the world.

Dan Yang leaves behind three children who he loved and cared for very much. His main goal in life was to spend quality time with his family, and for them to all lead happy, fulfilling lives.
One of his favourite hobbies was watching TV with his wife and family. Dan Yang is a very cohesive core figure in his circle of friends. During holidays and special events, his friends would always come to Dan Yang's house to gather. Everyone enjoyed being around his positive and playful personality.

He will live on forever within our hearts.

Thank you to everyone's donations in Dan Yang's honour.
Your thoughtfulness and generosity are deeply appreciated by the entire family.
It has made a world of a difference having your support during this difficult time.
Arrangements entrusted with BARNES MEMORIAL FUNERAL HOME .
2022 年 12 月 30 日,在上班途中,宋丹阳在 401 高速公路上突然被一名失控的逆行司机
夺去了生命他是一个慈爱的丈夫,父亲,儿子,兄弟和朋友。
丹阳于 1967 年 12 月 17 日出生于中国丹东。大学毕业并获得土木工程学士学位。他在
1992 年与初恋,黄劲松女士结婚。他们于1999 年移民到加拿大。从那以后,他一直从事水暖工
作。丹阳知识渊博,工作勤奋,上班准时,很多同事都视他为兄弟。所有与他一起工作过的同事
都非常尊敬他,不仅因为他有高超的水暖工程技术,而且它可以做建筑设计。他的同事经常形容
他是"数学天才"和"吃的超多又超瘦的人"。丹阳为家人孜孜不倦地工作,经常加班,有时甚
至一周工作 7 天。就是为了多赚点钱,让家人过上更好的生活。由于这种生活方式,他真的没有
多少假期。他经常对妻子说,退休后要带她去世界各地旅游。
丹阳留下了三个他非常疼爱的孩子。他人生的主要目标是与家人共度美好时光,让他们都
过上幸福、充实的生活。他最爱做的事情是与妻子和家人一起看电视。丹阳是我们朋友圈儿非常
有凝聚力的核心人物。每逢佳节,他的朋友总会来丹阳家小聚。大家都喜欢他积极向上和乐观顽
皮的性格,都非常喜欢在他的周围。
丹阳将永远活在我们的心中。
非常感谢亲朋好友的热心关怀和慷慨捐助。在这个困难时期,有你们的支持,家人深切感
觉到了这个世界充满了爱.
{fastsocialshare}