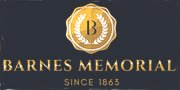 BUSH, Robert (Bob) David Bush - March 2, 1935 – January 8, 2023
Of Whitby, formerly of Pickering, formerly of Etobicoke.
It is with extreme sorrow that his family announces the passing of Bob Bush.
Bob was born in Toronto to John Allen Bush and Minnie Elizabeth (Limage) Thwaites (both deceased); little brother to Jack Bush (deceased) on March 2nd 1935.
He graduated from Humberside Collegiate Institute in 1952 and immediately took a job as an internal auditor with Borden Dairy Co. In 1958 he went to work for General Electric where he worked for the next 35+ years in various accounting departments.
While in their employ, he taught numerous management courses and drafted and implemented department processes. Upon early retirement, he got a job working for the Toronto Blue Jays gate staff; a job, which as an avid sports fan, he loved and was thrilled to be part of the organization when they won back-to-back world series in 1992 & 1993.
Bob was an active member of Farmer Memorial Baptist Church, Kingsway Baptist Church, Martingrove Baptist Church, Blythwood Road Baptist Church and more recently Forestbrook Community Church where he served on numerous boards and committees, as a teller, usher, and deacon. He also was active in Elizabeth Baptist Church in Shelby, North Carolina where he spent many a winter.
As a young person he was an active member of BYPU (Baptist Young People) and in his latter years, an active member of Agape, Eagles and Keenagers senior adult church groups. At Kingsway Baptist Church Bob was a Cub Scout leader and for years in the 70's and 80's served in various capacities including Chairman of the Management Team of Camp Kwasind.
As previously noted, Bob was an avid sports fan. In the 50s he played high school basketball; in the 60s he played, coached and umpired baseball winning a championship in the Kingsway Lambton Baseball Association; in the 70s he coached in the inter church hockey league and in the 80s he coached house league hockey at Martingrove arena. Throughout the years right til the end he was a fan, sofa coach and ardent critic of basketball, baseball, football and hockey.
Most importantly, Bob was loving husband (23 years) of Brenda (Richards); father of Sharyn (Gibson), Scott, Brett and Carolyn (McBurney); father-in-law to Rick (Gibson), Maureen, Melissa and Doug (McBurney); Grandpoo to Victoria (Pat) Doran, Kendall and Derek Gibson, John and Max Bush, Amelia (Kegan) Clow, Keira, Connor and Rachel McBurney; Great Grandpoo to Jackson, MacKenzie and Carter Doran; step-father to Eric Richards, Jamie (John) Rooney and Robin (Stuart) Wylie of North Carolina as well as Papa Bob to their children and grand kids; all of whom will miss him greatly.
Spending time with the members of his family was his true source of joy right up until the end and he will be remembered with great love and affection by each and every one of them.
Sadly, due to declining mobility, Bob took up residence at Glen Hill Terrace Long Term Care, Whitby in July 2022 and passed away at Lakeridge Health Oshawa on January 8th, 2023.
A celebration of his life will be held at BARNES MEMORIAL FUNERAL HOME Chapel 5295 Thickson Road North, Whitby Ontario on Friday January 13th, 2023 at 1 pm; visitation for an hour preceding and reception to follow.
The service will be livestreamed and can be accessed via a connection on the barnesmemorialfuneralhome.com website.
In lieu of flowers, memorial donations may be made to Camp Kwasind or Salvation Army.
{fastsocialshare}