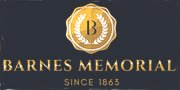 HAMILTON, Mildred Ingram Hamilton - May 17, 1945 - January 20, 2023
Mildred passed away peacefully on January 20, 2023, at the age of 77.

She was born in Motherwell, Scotland on May 17, 1945, and emigrated to Canada in 1968.
Mildred is survived by her husband John of 34 years, and her children Robert Smith (Suzy), Darren Smith, and grandchildren Evan, Ethan, Nathan, and Sarah.
Predeceased by her father John McNeil Lang and mother Grace Lang (nee Young).
Mildred lived in many places after coming to Canada, including Toronto, Georgetown, and Huntsville, prior to settling in Whitby where she resided for most of her life. Mildred loved to spend time with her family, husband, children, and grandchildren.
She was involved with her many sororities in each of the cities she lived in over the years. Mildred's bubbly personality was infectious to the point that her joyful laugh would light up a room.
She could talk to any stranger and make them an immediate friend; she was artful in getting people to tell their stories and enjoyed listening intently. Mildred spent most of her professional career supporting physicians as an office administrator in their private practices where she was able to use her wonderful capacity for empathy in peoples' personal care.
She enjoyed baking delightful treats from Scotland which her family and many friends couldn't wait to sample.
She was a fearless soul who taught her sons what it meant to be courageous – Mildred would never back down in the face of adversity and was always willing to defend her family.
She enjoyed going to the Highland Games and listening to the pipes, watching the heavy games and the festive dancing.
Mildred will be missed by her family and the many friends who loved her.
Arrangements entrusted with BARNES MEMORIAL FUNERAL HOME .
{fastsocialshare}