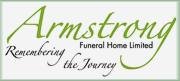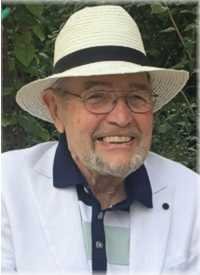 BOLAS, John Bolas -
August 1, 1932 – March 14, 2023
John Bolas left this world peacefully on the morning of Tuesday, March 14, 2023 at the age of 90.
Born on August 1, 1932 to Blodwyn Williams and Jack Bolas in Birmingham, England, WWII shaped John's childhood and remained an enduring interest.
As a young man, John apprenticed as a steel worker, but found his niche in social services after working at a home for boys in north England, later directing Centre 454, an Anglican Church program for homeless in Ottawa, and serving as the Executive Director of Simcoe Hall Settlement House in Oshawa for many years.
In semi-retirement, John provided pick-up and drop-off service for customers of Canadian Tire's Auto Service Centre.
After a formative trip to Paris in his twenties, John left the UK for Canada, and met his first wife, Anne, in Hull, Quebec, a relationship that lasted for eight years.
In 1980, John was introduced to Agnes Walsh, the love of his life, by her daughter, and his Centre 454 colleague, Geri Clark. John and Agnes married in an Anglican ceremony in 1981 and the two enjoyed each other's company for thirty five years, including during international travel, visits with Agnes' family in Newfoundland, summers with friends at the lake, movies, Masterpiece Theatre, dancing, dinners, drinks and smoking (until they quit without a word in 1991). John converted to Catholicism in 2003.
When Agnes developed vascular dementia in 2015 and moved to the Continuing Care Unit of Lakeridge Health in Whitby, John spent hours with her every day, and devotedly shared the high-sodium fast food they both enjoyed despite the disapproval of Agnes' children. After Agnes died in December 2016, John attached her picture to the instrument panel of his Impala where he could see it often.
Though curmudgeonly on occasion, John was a delightful extrovert who loved to socialize and laugh, and, above all, to shock and entertain with off-colour jokes and politically incorrect stories.
John's other loves included golf, UK football, classic movies, big band, jazz, WWII memorabilia, and cheap pastries. John is known for his generosity, idiosyncratic fashion sense, jury-rigged footwear and home items, meticulous daily journaling, his train "layout", model aircraft and doll houses. At the time of his death, he was writing his biography.
John's departure leaves this world less colourful and interesting for all the people still here who love him, including, in the UK, siblings David Bolas, Mary Howard, Dylis Wakefield and Martin Bolas and their children Andrew, Richard, Tim, Jonathan, Simon, Matthew, Jeremy, Rebecca, Danny, John and Patrick, and, in Canada, his step-children Geri Clark (Steve Clark), Jim Walsh (Nancy Walsh), Gwen Walsh (Phil Choiniere), and Phil Walsh, his grandchildren James, Megan, Jody, Robyn, Owen, Greg, Luke, Sam and Claire and many supportive friends.
We will remember you, Johnny, and will not see your like again!
A celebration of John's life will be held at ARMSTRONG FUNERAL HOME at 124 King Street East in Oshawa on Thursday April 6, 2023 at 2 pm.
Donations can be made to John's charity, Doctors Without Borders: doctorswithoutborders.ca.
{fastsocialshare}