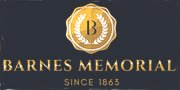 ELLIOTT, Bradley Clement Elliott -
February 23, 1964 - March 21, 2023
It is with profound sadness we announce the passing of Bradley (Brad) Clement Elliott at 59 years of age, after a warrior's battle with cancer.
Brad was born Feb 23, 1964 in Brampton, Ontario, and is survived by his adored children, Ryan Elliott (28), and Kirsten Elliott (26), and their mother Kateriina Elliott, as well as his brothers Everett (Karen) Elliott, and Dwight (Kim) Elliott, and favourite sister Melissa (Jeff) Elliott, his Aunt Sharon and Uncle Art, Aunt Cookie and Uncle Jim, sister-in-law Kristiina, and his many nieces, nephews, great-nieces, great nephews and cousins.
Brad found love in 2018 upon meeting his life partner Angela Thomas, and the family is forever grateful for her introduction into his, and our lives.
People were drawn to Brad wherever he went, and he now holds the record for most visitors at the wonderful Oakridges Hospice, whose staff took loving care of him (and subsequently his family & friends) in his final days. Anyone that knew Brad would know that coming out on top was always the goal, even in death, so we thank his friends for helping him achieve this final accomplishment.
An avid Adventure Racer, Brad spent most of his free weekends in the middle of nowhere, slogging through muck with only a map and the provisions on his back, to race to a goal.
Often joined by his adventurous daughter Kirsten, they would happily challenge their bodies to advance up the leaderboard. It was in these moments when Brad's incredible sense of grit and determination would shine, as he encouraged those around him to keep pushing, to keep going.
The concept of quitting was foreign to Brad, as reflected in all aspects of his life, right up to the moment of his death. A life lived to the fullest at all times. A lesson for us all.
Brad spent most of his youth in & out of ice rinks, and continued that passion into adulthood, either by coaching his children's teams, or by perfecting the deke around his 'old-timer' buddies to maintain his top goal scorer achievement year-after-year.
Brad's career in IT spanned multiple contracts, with each bringing a new set of friends and Brad-fans into the mix.
Brad's family is grateful for the support and compassion shown by his colleagues at Enbridge as he navigated life's most difficult path.
To honour Brad's memory, a Celebration of Life will be held at a private location on a date to be announced.
In lieu of flowers, the family asks that a donation be made to Oakridges Hospice of Durham.
Messages of condolence and shared memories can be left for the family by visiting barnesmemorialfuneralhome.com .
{fastsocialshare}