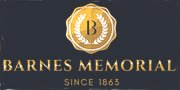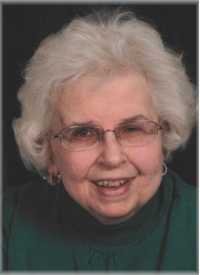 ALDEN, Grace Virgina -
October 11, 1935 – March 26, 2023

Passionate Voter. Fervent Christian, Polymath and avid Reader of Everything.

Beloved mother of Peter (Lee, deceased) Talbot, Drew Talbot, and Lydia Talbot Hallard. Grandmother to Samuel, Sandra, Justine, and Nicholas Talbot.
Grandma Gracie to Sarah Hallard Roberts and Logan Hallard.
Sister to MaryAnn Sheppard, Earl Dechant, and Illene Dechant Smith (deceased).
Grace Dechant was a Philadelphia girl who moved when little with her brothers and sisters to Shenango Township, Pennsylvania and grew up with meagre plumbing and little money.
Young Grace dreamed of becoming a store clerk at Philene's. As a teenager, Grace decided she would be a teacher, so she went back to Philadelphia to Temple University, and learned that she would rather leave teaching children to others.
Grace became a Lutheran pastor's wife/bank employee in New York for decades (in Ridgewood, Buffalo, Corona Queens, Croton-on-Hudson, White Plains, Ridgewood NJ and then Cambridge NY).
Grace was of the generation of women who raised families and then went back to school as their expectations broadened. While working for Chemical Bank, Grace first earned an equivalency diploma in banking, then graduated from Mercy College with a B. Sc. in Business Studies.
In middle age, Grace said yes to ex-Catholic priest turned bank vice president Vernon Alden and they rode off on Vern's Kawasaki motorcycle, eventually building their dream home on a hill in Cambridge New York, overlooking the Green Mountains of Vermont. She talked Vern into attending Saint Luke's Episcopal Church, Cambridge with her. One thing led to another, and Vern eventually had his Catholic orders recognized in the Episcopal church and became an Episcopal Priest, thus making Grace a pastor's wife for the second time.
By the time she retired to Cambridge, Grace was an Assistant Vice President, Customer Relations, at Chemical Bank (now JPMorgan Chase), in New York City (whenever high rolling clients were ruffled, she was called in to smooth down their feathers). While living in Cambridge, Grace went back to school again and earned a Master's degree in Theology from Saint Bernard's School of Theology and Ministry, Rochester, New York. She studied locally in the Albany campus, and occasionally drove herself along the New York State Thruway to the main campus in Rochester. This involved many chocolate bars for the road.
Raised Wesleyan Methodist, for many years Lutheran, and then Anglican educated at a Catholic seminary, Grace enjoyed and shared her deep love for these traditions, their music and cultural styles, their intellectual foundations and ethical dilemmas, and their common ground in Christ.
Attending Saint Thomas' Anglican Church Brooklin since 2002, Grace's labour of love was to grow the church's Timothy Pryce library as a living, current resource for parishioners and their families and friends.
A most appropriately named and accomplished woman.
"Truly, the fear of the Lord, that is wisdom; and to depart from evil is understanding." - Job 28.28
Visitation at St. Thomas Anglican Church Brooklin on Saturday April 1st from 10:00 am until time of Funeral Service in the Church Saturday morning at 11:00 am

In loving memory of Grace memorial donations to St. Thomas Anglican Church Brooklin.

Messages of condolence and shared memories can be left for the family by visiting barnesmemorial funeralhome.com .
{fastsocialshare}