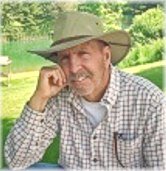 SAGE, Robert (Bob) Allan - It is with great sadness and heavy hearts that we announce the passing of Bob Sage on Sunday, December 17, 2017 at Mt. Sinai Hospital, Toronto at the age of 58.
For 16 months Bob fought a brave and courageous battle with leukemia "One Day at a Time".
He never gave up his fight and his positivity throughout his journey was such an inspiration to so many people.
Family was everything to Bob and he was surrounded by them right until the end.
He leaves behind his beloved wife of 31 years, Kim whom he was best friends with for 41 years. Together they have two amazing and loving sons, Brandon and Michael (Kaitlyn).
Bob is also dearly missed by his loving mother Joan Sage (predeceased by his father, Bruce on March 14, 2017), cherished sisters Brenda Carthy (Rob) and Susan Jarrett (Dave), mother-in-law Shirley Dollery (Gene) and sister-in-law Val Kolenbrander (Rick). He was adored and will be sadly missed by his many nieces, nephews, aunts, uncles, extended family and dear friends.

He left a lasting impact with everyone he met, including other leukemia patients and their families who were having a challenging time with their illness.

A very special thank you to Doctors Minden, Khalaf, Thyagu and Loach and the nursing staff at Princess Margaret Hospital, as well as Dr. Solow and the nursing staff at Markham Stouffville Hospital. We are forever grateful for your knowledge, care and concern. You worked just as hard as Bob did to try to win this battle right along with him.

Bob, you are so loved and the memories that we made will be in our hearts forever.
Rest in peace now until we meet again.

A visitation at the Low and Low Funeral Home, Uxbridge, will be held on Saturday, January 13 from 1 – 5 p.m.
In lieu of flowers, please consider a donation in his memory to the Princess Margaret Cancer Centre or to a charity important to you. A Celebration of Bob's Life will be held in the summer of 2018.