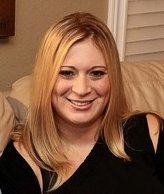 PUNGA, Erin Allison - (October 9, 1982 - October 20, 2019) -
Kind and thoughtful daughter, sister, granddaughter, cousin, niece and friend.
In memory of Erin, be good to someone, be generous with your love and be the kind of friend you'd like to have.
She so wanted to be a mom, but cancer denied that dream - hug your children for her.
Private family service has already taken place. Arrangements with Kopriva Taylor funeral home, Oakville.