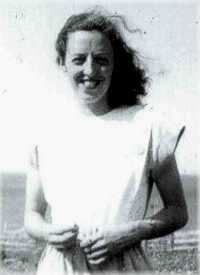 ENNIS, Mary - September 5, 1921 - May 6, 2022
Passed peacefully away, at Carefree Lodge in Toronto, Ontario, on May 6, 2022.
Mary Ennis (nee Martin) was born at home at 50 Barter's Hill in St. John's, Newfoundland, on September 5, 1921 and named for her paternal and maternal aunts.
She attended Sisters of Mercy Convent School. Mary was predeceased by her husband of 67 years Bill Ennis, her eldest son Paul, grandson Ryan, parents George Martin and Rebecca Kennedy, siblings Jim (Mary), Stanley, twins William and George, Austin (Wilma), Kevin, John (Magdalene), Rita, Cyril (Elizabeth), Ed (Doreen), George (Sadie), Barbara, and Joan and her son-in-law Michael Prete.
Leaving to mourn with loving memories, her children: Bill (Susan), Brian (Christine), George (Bradley), Mary Prete, Fabian (Kathleen), Barbara; her daughter-in-law Mary; her sister Theresa; and her brothers Mike and Les (Irene); plus 19 grandchildren; and 18 great-grandchildren.
She will be lovingly remembered by many nephews and nieces. Mary helped raise her brothers and sisters.
During World War II, she worked and volunteered with the United Service Organizations (USO), in support of American troops stationed in Newfoundland.
Determined to be married as Newfoundlanders, she and Bill married on February 23, 1949 at the Oratory of the Convent of Mercy in St. John's.
Bill and Mary moved to Montreal in 1959 and then onto Toronto in 1960.
Irish comedy juxtapositions tragedy and comedy and the struggle to maintain a balance which Mary did throughout her life.
The family would like to extend a special thank you to everyone at Carefree Lodge for providing Mary with exceptional care.
In lieu of flowers, a donation may be made to a charity of your choosing.