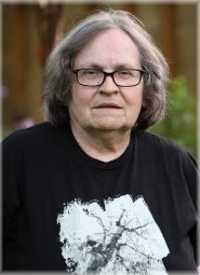 MINNICK, Marcia Marie - Passed away on Thursday, September 15, 2022, at the age of 76, with family by her side.
Today we lost one of the good ones.
Marcia was fiercely independent and always did things her own way up to and including how she left this world.
She is loved and survived by 8 brothers and sisters: David (Pam), Bill (Carol), Greg (Claudette), Karen Pomeroy (Bob), Marie Groot (the late John), Sheila Capriotti (the late Rick), Dolores, and Chris (Sheryl); as well as many, many nieces and nephews.
Predeceased by parents Bill and Loretto Minnick (nee Madden); and brother Daniel. Marcia grew up in Hamilton, lived and worked in Toronto and retired to Burlington.
She worked at Gowling Law as a legal secretary and at Manulife Insurance. She loved animals, volunteering and helping others.
Being somewhat outspoken, she often voiced her opinion in letters to the editors of several newspapers.
Marcia will be missed by many. Many thanks to the staff at Joseph Brant Hospital for their kindness and dedication.
Arrangements with Smith's funeral Home, Burlington.
In lieu of flowers, donations to a Charity of Your Choice would be greatly appreciated.