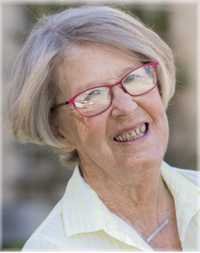 LEVELAND, Darlene - Passed on September 22nd, at the age of 73.
She will be remembered for her strength and resilience, rivaled only by her kindness.
Quick to help a friend or neighbour, Darlene was always ready with a smile and hug, casserole or pie in hand.
Darlene and her family are forever grateful to her expert team of physicians: Drs. Rose (retired), Kourikis (Juravinski Cancer Centre), Leonard, Lagrotteria (St. Catharines General), Chadwick and Bertley.
The family also thanks the Critical Care team at St. Catharines General, in particular, the spectacular nurses who cared for Darlene.
She leaves behind her beloved husband, Kevin McNeil and her adoring children, Trevor (Mariko) and Karen (Daniel), whom she raised with the late Jim Cleveland.
She was beamingly proud of her grandchildren, Evelyn, Simon and Lucy.
Darlene was treasured by Kevin's sons, Kevin (Corinne) and Daryl (Karen) and was a loving grandmother to their children, Madison, McKenna, Tavia, Alex, Jack, Chloe and Maggie.
Darlene was predeceased by her brother, Reg and is survived by her siblings with whom she was very close, Betty (Wayne, late) and Neil (Wanda) and her dear nieces and nephews. She was a special friend to Janice and Quinton.
Cremation arrangements have taken place and a celebration of life will take place at a later time.
In lieu of flowers, please donate blood.
Darlene benefited many times from the kindness of strangers who donated blood, please honour her by paying the life-giving gift forward.
Donations to the Niagara Health Kidney Care program are also appreciated.