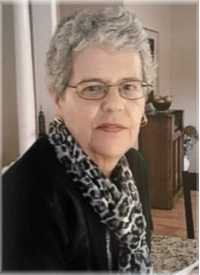 MERRILL, Aline M. (nee Corcoran) Merrill - After a lengthy battle, passed away peacefully on September 22, 2022, at the Lisaard House, Cambridge, at the age of 82.
Aline leaves behind her brothers, Frederick (Barbara) Corcoran and Donald (Gisele) Corcoran; 5 nieces and 3 nephews; as well as grandnieces and nephews.
She will forever remain in the hearts of her extended family and friends. Predeceased by her parents, Justin and Henrietta Corcoran. She was a long-term employee of HSBC, Mississauga.
Visitation will be held at Coutts Funeral Home & Cremation Centre, 96 St. Andrews St., Cambridge, on Thursday, September 29 from 11 a.m. – 2 p.m., with the service beginning at 2 p.m. Cremation will follow. Interment will take place in Cambridge, at a later date.
In lieu of flowers, donations to the Lisaard House are appreciated.