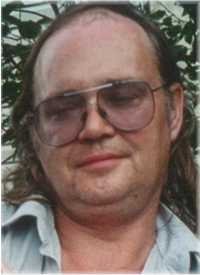 TERRY, Allyn Leon - May 12, 1955 - January 9, 2023
We are heartbroken to announce that Allyn died suddenly and unexpectedly from cardia arrest at Michael Garron Hospital ICU with daughters, Sunny, and Ronnie and wife, Dorothy Hrischenko, present, following a year of undiagnosed medical problems.
Predeceased by his mother, Pearl Terry, and father, Dode Terry; sister, Carol Young (Jack); and brother, Doug Pack.
Allyn spent his life's career in film/TV lighting. He was highly regarded by his coworkers as a "MacGyver" who could always come up with a solution to any lighting problem.
He was admired for his sense of humour and nonjudgmental empathy for others.
In his non-working hours, he was a DIY handyman who enjoyed reading, gardening, comedy, cooking, action movies and travel. He will be sadly missed by all who knew him.
A Celebration of Life will be held on Sunday, January 22nd, 1-4 p.m. at West Scarborough Neighbourhood Community Centre, 313 Pharmacy Ave. If you have photos to share, please bring them.