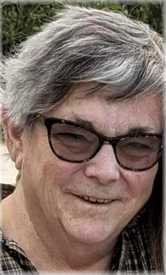 HYNES, Deborah Lee - Predeceased by her beloved husband, Edward Michael (London, UK); and parents, William and Wilma Gowland (Toronto).
She was a warm-hearted mother and grandmother to Leigh (Hynes) and Tristan (Sabourin).
Cherished relations speckled the fabric of her life.
Most significant were family, Jeff, Claire and Aidan Gowland; Peter Hynes, Troy Sabourin, and dear Herman. Many were touched by her generosity and spirit.
She demonstrated great care for others throughout her years by working at Sunnybrook Medical Centre, moving to Early Childhood Care, becoming a member of the Constabulary, volunteering and donating to her community.
Throughout the iterations of her life, she remained independent and steadfast, a devout and loyal friend. Deeply spiritual and razor-witted, she lived and loved uniquely and will be forever missed.
Her family expresses thanks to Sunnybrook and Chartwell Georgian Traditions for her care.
As per Deborah's wishes, there will be no visitation or service. Cremation has taken place.