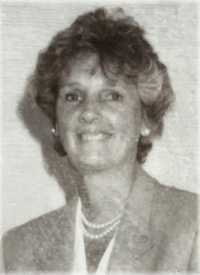 LEHMACHER, Honor (nee SELLEY) -
January 27, 1940 - April 16, 2023
A life fully lived, in the UK, Bermuda and Canada, she will be remembered and missed by all those who knew her.
Upon immigrating to Canada, Honor continued her career path in accountancy, where she met many new friends and acquaintances.
She was married and divorced to Otto, and widowed to Gord.
Honor's love for animals and the Metro Toronto Zoo (extending especially to cats and elephants), together with her love of music (Andrea Bocelli and Neil Diamond) were her second passions, the first being sports.
A keen sportswoman and a Canadian Olympic Archer who participated as a competitor, trainer and volunteer.
Her love of sports extended to both curling and golf, as well, as a member of Scarboro Golf and Country Club, where she regularly attended with friends and acquaintances.
A private person, Honor requested that there be no funeral or service.
Cremation has taken place, and ashes spread.
Both Peter and Andy, her close friends, extend their deepest sympathies to all those who met and knew Honor.