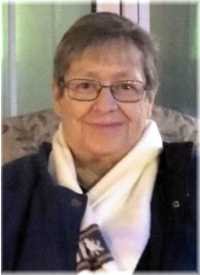 HODGSON, Lynn (nee NOBLE) -
January 24, 1951 - May 14, 2023
Lynn passed away peacefully, surrounded by her family.
She is survived by her husband, Norm, of 54 years; children, Kevin and Debbie; son-in-law, Darren; and her beloved grandchildren, Megan, Ryan and Emily.
She was the daughter of the late Howard and Florence; sister of Don (Miriam); and she was predeceased by her brother, Bob (Selina).
She will be greatly missed by her nephews, family and many friends. Lynn grew up in Toronto, spending 25 years as an educational assistant in kindergarten at Bowmore Road Public School, before retiring to follow her true passion: being a stay-at-home grandma.
Visitation will be held on Tuesday, May 23, 2023, from 4-8 p.m. Funeral Service will be on Wednesday, May 24, 2023, at 1:00 p.m., with interment to follow, both at Pine Hills Cemetery and Funeral Centre, 625 Birchmount Rd., Scarborough.
In lieu of flowers, donations to the Canadian Cancer Society would be appreciated.