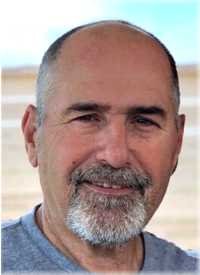 BARBER, Michael Stephen - With great sadness, we share the passing of Mike on May 22, 2023, at the age of 68, after a tragic boating accident.
He joins his loving wife of 39 years, Patricia (2016).
He will be dearly missed by his daughter and son-in-law, Kandy and Corey Martella; and was loving Papa to grandchildren, Liam and Logan.
He will be greatly missed by his brothers, Waverley (Imelda) Barber and Dan (Patty) Davenport; along with his nieces, Carlie and Teagan Davenport.
He was predeceased by his brother, John Barber (1983), and leaves behind his niece, Melissa Barber-Hong; and nephew, Jason Barber.
Mike worked as a Lead Building Operator for 33 years for Oxford/Northam. He dealt with heavy equipment, but always kept a light-hearted workplace with many great friends.
Mike always worked with his hands and could fix anything, his garage and workshop looked more like a commercial operation than a hobbyist. After Pat's passing in 2016, Mike discovered a new passion in Harley Davidson, taking long rides to destinations old and new.
Mike's lifelong hobby was RC flying with his brother, Wave, starting with balsa and plywood kits in the 1980s and upgrading to helicopters and high speed jets over the decades.
Wave and Imelda will be forever grateful for Mike's helpful compassion.
Anytime of day, Mike was available to talk, listen or assist. Mike had an easy-going personality and loved making people laugh. Mike will be sadly missed by all who knew him.
Visitation will take place at Meadowvale Funeral Centre, 7732 Mavis Rd., Brampton, on Saturday, June 3, 2023, from 2-4 p.m., followed by a memorial service. Michael will be laid to rest at Hillcrest Cemetery, Forestville, Ontario.
In lieu of flowers, donations can be made to Canadian Cancer Society.