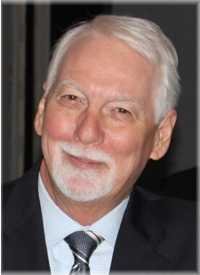 GEEN, Gregory - It is with deep sadness that we announce the sudden passing of Gregory "Greg" William Geen of Collingwood, Ontario, on May 24, 2023, at the age of 75.
Greg was born to Harry and Phyllis (née Sweet) Geen in North Bay, Ontario, on July 3, 1947.
Greg was always a gentleman. His loved ones knew him for his passion for life and cooking; and his sense of humour and adventure, boating on the bay and motorcycle trips across North America with his lifelong friend, Ian Leith.
Greg will be forever missed by his loving partner, Mikki Belliveau; and her children, Beau (Coralyn Campbell) Belliveau and Natalie (David) Jensen.
He will be fondly remembered by his brothers, Barry (Pamela) Geen and David (Samantha) Geen, and their families; as well as stepmother, Elaine (née Glover) Geen; and stepsiblings, Darryl Glover, David Glover and Linda Glover Boyle. He will be sadly missed by his nieces, nephews, and his many cousins in Nova Scotia and Western Canada.
He will be remembered for his wry humour, and as the glue that held the family together. His predeceased parents, Harry and Phyllis, would be proud of how he continued and maintained the tradition of monthly "Brothers' Meetings," which were always filled with laughter and spirited debate. It will be a very big seat to fill at the table.
A Celebration of Life will be held on Sunday, June 25, 2023, at 2:00 p.m. at the Bear Estate, 300 Balsam Street, Collingwood, Ontario.
In lieu of flowers, Greg's wishes were that donations be made in his memory to the Collingwood General & Marine Hospital Foundation.