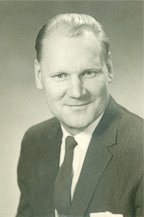 KANGAS, Neil Helmer - Neil passed away peacefully at Baycrest Health Sciences in Toronto on August 11, 2019, at the age of 98.
He was the son of Senja Perttula of Teuva Finland and Samuel Kangas of Jurva Finland. He was predeceased by his wife of 64 years, Aileen.
He is survived by his daughters Karen (Farrell) and Linda (Alan), grandchildren Trevor, Emily, Megan, Scott and Ross.
Other surviving family members include Neil's cousin Richard, his sister-in-law Marion, nephews Murray, Gerry and Carl, and niece Marilyn.
Neil was a World War II Navy veteran. Following his discharge from the Navy, he studied engineering, and subsequently enjoyed a long career as a mechanical engineer. He was employed at The Foundation Company of Canada (FENCO), and at University of Toronto where he was deeply involved in the construction of Scarborough College and Erindale College.
Neil was a loving and devoted husband, father and grandfather, and a friend to many. He will be sadly missed.
Visitation at Kane-Jerrett funeral home, 6191 Yonge St., Willowdale Room, North York, Ontario on August 20th from 10:30 a.m. until Funeral to begin there at 12:00 p.m.
{fastsocialshare