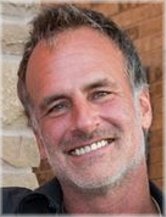 FELDMAN, Stephen - On Saturday, January 11, 2020 in San Miguel de Allende, Mexico after a long battle with mental illness, took his own life.
Stephen was the loving son of Lynne & Philip Feldman.
Loving brother and brother- in-law of Robert and Elizabeth.
Uncle to Samantha and Rachel.
Nephew to Robert Kisin, Benna and Gary Shultz, Goldie Feldman & Carolyn Feldman.
Predeceased by Hy and Bess Feldman, Ethel and Henry Cole, Joseph Feldman.
Stephen demonstrated his excellent artistic abilities in many different mediums, including at Stratford Festival, animation and computer graphics for many different movies, most recently in San Miguel de Allende transforming houses into the Bat Casa, and Dr. Seuss homes. He was in the process of creating Treehouses out of concrete for children. Many students in Canada, India, and China also have him to thank for their careers in animation & computer graphics.
At Benjamin's Park Memorial Chapel, Toronto for service on Sunday, January 26, 2020 at 11:00 a.m. Interment Community Section of Pardes Chaim Cemetery.
Donations may be made to CAMH Foundation - Centre for Addiction & Mental Health, 416-979-6909, and please participate in the upcoming #BellLetsTalk Campaign.

{fastsocialshare